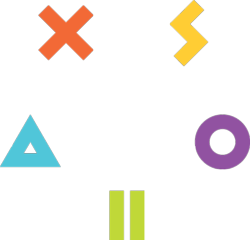 We can't wait to help publishers transform these new users into customers," Sam Gaglani, Director of Business Development
Los Angeles, CA (PRWEB) July 24, 2012
Xsolla, the leader in providing Global Payment Optimization, will be presenting and showcasing their award winning and industry leading payment solutions platform at this year's Casual Connect in Seattle, Washington.
During the event, the Xsolla team will be meeting with current and future partners, industry peers, and fellow innovators from the online payment field. They will also be visiting, meeting, and collaborating with game publishers and developers to discuss and consult about the latest news and trends in the online social gaming industry.
With the convention's focus on social, mobile, and browser-based entertainment, Xsolla will be showcasing their products that are uniquely tailored to this booming marketplace. Chief among these products and services is Xsolla's new, small-scale pay interface, PayBar. A dynamic java-script installed payment library, the interface can fully customized to fit a game company's aesthetic. This allows it to fit right into publisher's payment portals to show alternative, White Label payment options within a limited screen area, perfect for browser and tablet user interfaces. PayBar is especially designed to maximize conversions using minimal space to do so. In limited release with select test projects, PayBar is already producing dramatic increases in conversions and customer satisfaction. Xsolla will also be giving demonstrations of its redesigned and upgraded PayStation, now in version 2.0.
"Going to casual connect gives Xsolla a great chance to explore new ventures in the social/mobile/tablet market," says Sam Gaglani, Director of Business Development. "New gamers - be they housewives discovering social games because of Facebook or children playing their first game on a tablet- are created every day for this market. We can't wait to help publishers transform these new users into customers."
Casual Connect is produced by the Casual Games Association and is the premiere event for the casual games industry with over 5,500 professionals attending Casual Connect each year. Casual Connect brings together the most talented and knowledgeable experts in the casual gaming field to further the casual games industry with the best of networking and learning.
In addition to attending meetings, Xsolla's team will be touring the exhibition, attending the myriad lectures and innovation showcases with aims to better learn about, understand, and anticipate the coming changes in the consumption and production sides of the social casual games industry.
About Xsolla
Xsolla is the worldwide leader in global, in-game payment optimization. The company's easily integrated products dramatically increase payment conversion by localizing and simplifying transactions for each unique user. Since its inception, the company has been innovating solutions to traditional publisher concerns such as tax law, currency conversion, piracy, and payment fraud. Xsolla collaborates with over 300 payment service providers to offer solutions via credit card, mobile payments, e-wallet, cash and e-cash, payment kiosks and more---all within one interface backed by 24/7 customer support.
Xsolla is partnered with many leading game publishers worldwide, such as Valve (Steam), Aeria Games, S2 Games, Gameforge, Bigpoint, Wargaming.net and more. The company is headquartered in Los Angeles with offices worldwide. For more information or a free proposal, please email bizdev(at)xsolla(dot)com or visit Xsolla online at http://www.xsolla.com.
Media Contact:
David Turner
d(dot)turner(at)xsolla(dot)com
work: (818) 435-6613
Social Media: Youtube Product Tour: http://www.youtube.com/watch?v=Cu3Db6EqEDM
Follow Xsolla On Twitter: @xsolla http://www.twitter.com/xsolla
Facebook: http://www.facebook.com/xsollausa
LinkedIn: http://www.linkedin.com/company/linkedin
Newsroom & Blog: http://www.newsroom.xsolla.com