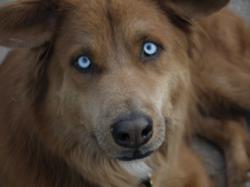 "For pet owners, knowing that many lodging and eating establishments not only allow but welcome friendly pets is an added incentive for making Taos the next vacation destination for the entire family - four legged and otherwise." - Mayor Darren Cordova
Taos, New Mexico, USA (PRWEB) July 21, 2012
For Immediate Release
Contact: Erica Asmus-Otero 505-259-2202 Erica(at)griffinassoc(dot)com
Taos, NM: More Pet Friendly Lodging & Eateries than Any Other Same Sized SW Town
Taos, New Mexico is not only one of the "best small towns," (Smithsonian magazine) and "prettiest towns" (Forbes magazine) in the country, but it is now one the most "furry friendly," with more pet-friendly lodging facilities and eateries than any other comparably sized town or city in the Southwest compared to Ariz.; Calif.; Colo.; Nev.; Okla.; and Utah.
With a population of just over 6,000, nearly 84 percent of Taos' outdoor patio eating establishments welcome pets; while 76 percent of lodging facilities among Taos hotels and Bed and Breakfasts (B&B's) welcome four-legged travelers. The official Taos website has a full, comprehensive summary of all Taos lodging and eating establishments that allow well-behaved pets, including applicable pet surcharges, policies, vaccination requirements and other relevant information per facility.
"Those of us who own pets understand that they are part of our families and enrich our lives and experiences," said Town of Taos Mayor Darren Cordova. "There are many elements of Taos that attract visitors here, but for pet owners, knowing that many lodging and eating establishments not only allow but welcome friendly pets is an added incentive for making Taos the next vacation destination for the entire family – four legged and otherwise."
According to a survey by PetRelocation.com, 93 percent of U.S. travelers expect to take at least one trip with their pet(s) this year.
During the dog days of summer, Taos has agreeable temperatures which rarely exceed 80 degrees. A hike at the Wild Rivers Recreation Area of the Rio Grande Gorge will give dogs a much-needed jaunt while owners can enjoy a dramatic and spectacular view of the Sangre de Cristo mountains along 22 miles of hiking trails. Piñon and juniper trees – some as old as 500 years – offer an abundance of shade, while a variety of fauna including mule deer, red tailed hawks and blue birds may be spotted during a hike.
Dogs are only allowed on trails and are not permitted on the Big Arsenic Trail or in any of the freshwater springs.There is no additional fee for dogs. Dogs must be leashed and under owners control at all times. Owners are responsible for cleaning up after pets. Hiking along the trails can be steep and strenuous; use caution. Call 575-770-1600 for more information and directions.
The dog-friendly Orilla Verde Recreation Area, located along the Rio Grande, overlooks the stunning Taos Valley approximately 900 feet above the park. The recreation area includes a campground with a designated dog walking area along with camping and tent areas that allow dogs; however, dogs are only allowed on trails and must be leashed and under the owner's control at all times. Call 575-758-8851 for directions and details.
In September 2011, the Town of Taos opened an "Off Leash Dog Park" located at 1200 St. Francis Lane, right next to Stray Hearts Animal Shelter – a non profit animal center providing humane care and shelter for abandoned and abused animals. Stray Hearts coordinates with Stray Arts Gallery to offer affordable re-sold art; proceeds directly benefit the shelter.
Travelers who prefer to find serenity indoors instead of out can enjoy a massage or treatment at several locations in Taos, such as El Monte Sagrado Living Resort and Spa, while pets relish play and pampering at the 10,000 Wags Pet Resort in Taos. Overnight lodging and luxurious accommodations includes Doggie Daycare/Kitty Condos, full access to a fenced backyard, snacks, heated/cooled rooms, and music. Visit 10000wags.com/ or call 575-751-WAGS (9247) or email woof(at)10000wags(dot)com for pricing and more.
Furry travel companions will feel like "top dog" as they enjoy access to an acre of fenced play area at the Complete Pet Ranch, just 16 miles outside of Taos, which offers free shuttle service. Features include a doggy living room, crates, beds, and toys. Dogs are $28 per night; cats are $10 per night. Call 575-737-9593 or visit completepetranch.com.
Just 30 minutes west of Taos in Tres Piedras, the Taos Dog Camp provides 125 acres of open space for dogs to climb rocks, chase rabbits, swim, and play. Pick up and drop off is available if needed. The camp only accepts friendly, well trained dogs. For more information contact debbie(at)dragonwyckeranch(dot)com; call 575-758-8060 or visit taosdogcamp.com.
Visitors to Taos may want a memorable souvenir of their experience with their pets – something in which artist Krista Brooks of the Carson House Shop specializes. Brooks' 8x10 inch prints are available for sale at the Carson House Shop and feature "works of arf" depicting several breeds of dogs as "patron (dog) saints." For example, a painting of the "San Terrier de Yorkshire" depicts a terrier as the Patron (dog) Saint of Perpetual Treats. Each print is $20. Custom paintings of pets can be created using oils on canvas, tile, or as bisque Christmas ornaments, simply by submitting a photo of your pet. The Carson House Shop is located next to Kit Carson home and Musuem at 117 Kit Carson Rd. Call 575-758-0113; email carson(at)taosnet(dot)com ; or visit carsonhouseshop.com for details.
For a complete list of pet friendly lodging facilities, eateries, and more visit http://taos.org/visit/furry-friends.