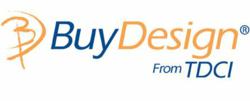 TDCI serves as a leader within this community because of the value it provides through its solutions, as well as its exceptional levels of customer service
Columbus, OH (PRWEB) July 20, 2012
TDCI, the leading provider of product configuration and guided selling software solutions, today proudly announces being named as the 2012 Microsoft Dynamics ISV of the Year for the United States. The award was achieved as a result of TDCI demonstrating exceptional business success by optimizing the use of Microsoft Dynamics to deliver innovative solutions that exceed customer expectations and surpass business goals.
This recognition was presented at the Microsoft Worldwide Partner Conference 2012, Microsoft's annual premier partner event, which took place in Toronto. Microsoft Corp. honored 26 of its partners from around the world with the 2012 Microsoft Dynamics Regional Partner of the Year Awards. In addition, three exceptional partners were selected to receive the Outstanding Reseller of the Year, Outstanding ISV of the Year and the Microsoft Dynamics Hosting Partner of the Year awards.
Regional winners and finalists were chosen from the following regions: Asia-Pacific, Canada, China, Central and Eastern Europe, France, Germany, India, Japan, Latin America, Middle East and Africa, the United States, the United Kingdom, and Western Europe.
The award winners were selected for their dedication to delivering solutions that meet diverse customer needs. Several key criteria were considered in selecting Microsoft Dynamics Certified Partners for the special recognition, including outstanding sales performance, thorough technological expertise on Microsoft Dynamics products and services, and feedback from Microsoft team members.
"Each year, it is a privilege for us to recognize the innovative contributions made by organizations within our diverse Microsoft Dynamics partner community," said Doug Kennedy, vice president, Microsoft Dynamics Partners and Support Services. "TDCI serves as a leader within this community because of the value it provides through its solutions, as well as its exceptional levels of customer service. We are proud to congratulate TDCI on being named as our top Microsoft Dynamics ISV of the Year in the United States."
TDCI received this recognition for sales and support of its BuyDesign Product Configurator and Guided Selling solutions integrated with Microsoft Dynamics AX, Microsoft Dynamics NAV, Microsoft Dynamics GP and Microsoft Dynamics CRM.
"We are honored to be recognized as the United States Microsoft Dynamics ISV of the Year," said Dan DeMuth, TDCI CEO. "We want to thank Microsoft and all of our valued Microsoft Dynamics partners for their help in making our BuyDesign solutions so successful. It is gratifying to see the competitive advantages our customers are gaining through the combined work of such a great team."
About TDCI and BuyDesign
TDCI (http://www.tdci.com) specializes in helping manufacturers and their distributors streamline the buying process for customized products. TDCI's BuyDesign® software is a comprehensive web-based product configurator and guided selling solution developed to help companies increase sales by becoming 'easy to do business with' while improving profitability by reducing order processing time, cost, and errors. Built using a powerful product configurator, BuyDesign provides modular applications for guided product selection and configuration, product visualization, quoting and ordering, drawing and data generation, consumer interest creation, and more.
All trademarks and trade names mentioned herein are the properties of their respective holders and are hereby acknowledged.