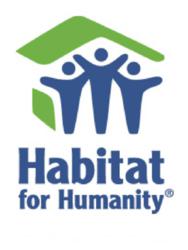 Clovis Open MRI will be participating in the Roosevelt Curry County chapter's Habitat for Humanity build on Saturday, July 28th.
Clovis, New Mexico (PRWEB) July 20, 2012
Clovis Open MRI is pleased to announce their involvement with the Habitat for Humanity build in Clovis, New Mexico on Saturday, July 28th. All Clovis Open MRI Staff members will be involved in the project and invite other members of the healthcare community to join them in their mission to build the home for a deserving family.
The Roosevelt and Curry County chapters of Habitat for Humanity will be sponsoring the build within the Clovis community. Habitat for Humanity is an international non-profit that's mission is to provide simple and affordable housing to those who need it most by bringing people together from all walks of life to build hope.
During the Habitat for Humanity build, volunteers will dedicate their time and efforts to building a home for a family showing need within the community. Homes built by Habitat for Humanity are sold for no profit and are built by volunteers. Clovis Open MRI is proud to be a part of this event that will benefit those that need it most.
Participants from Clovis Open MRI will include radiology technologists, receptionists and marketing representatives. The Clovis Open MRI staff is looking forward to participating in the event and supporting such an important cause and are pleased to share the experience with anyone willing to lend a hand.
For more information on Clovis Open MRI or how to get involved with this Habitat for Humanity event, please call our office at 575-763-6144. Signing up can also be done by calling (575) 359-1344 or emailing habitatrcc[at]yahoo[dot]com.
About Clovis Open MRI:
Clovis Open MRI is a diagnostic imaging facility located in the heart of Clovis, New Mexico that focuses on high quality patient care. With unparalleled patient attention and service paired with reputable Open MRI technology, Clovis Open MRI is unique to the area. The facility has the ability to acquire exceptional image quality and provide advanced clinical applications while still offering the most comfortable patient environment available.
###