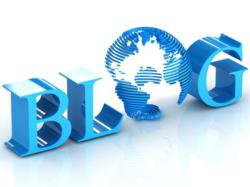 It's a thrill helping these students find ways to make their college dreams come true.
Schenectady, NY (PRWEB) July 20, 2012
On Monday, July 23rd, RSC Your College Prep Expert, launches a series of articles using the stories of real families to demonstrate how they used good college prep and financial aid advice to lower their cost of college. The articles will run every Monday morning until Labor Day weekend on RSC's Knowledge Bound blog.
The first article, "What Families Face: The Staggering Cost of College", tells the story of Sarai, a California student who hoped to be the first in her family to go to college even though her parents had no idea how they would pay for it.
"It's a thrill helping these students find ways to make their college dreams come true," says Maura Kastberg, Executive Director of Student Services. "Their joy is remarkable. So often they think they can't afford college when all they need is for someone to show them the right steps."
Each article examines a slightly different aspect of college planning, including student loans, problems with traditional college prep, and mistakes students make that drive up their total cost of college. Upcoming titles include "The Promise of Financial Aid: Why You Might Get Less Than You Think" and "The Extreme Value of Long-Range College Planning."
"These articles are a great source of information and facts for reporters and the public," says John Braat, Executive Director of Student Enrollment. "The families in these stories put a human face on a very big problem: paying for college at a time of huge tuition hikes and financial aid cuts.
Reporters interested in running any of the stories or obtaining more information should contact RSC.
About RSC Your College Prep Expert
RSC Your College Prep and Financial Aid Expert is an innovator in on-demand college prep. Their program prepares students for college and career through extensive college research, SAT & ACT prep, financial aid instruction, and much more. To learn more about RSC's unique approach to college prep, visit CollegePrepExpert.com or get updates at Twitter.com/rsccollegeprep.