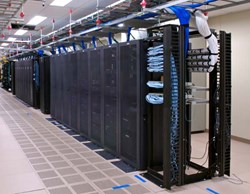 Boca Raton, FL (PRWEB) July 20, 2012
EmailAnswers.Com, has once again doubled its server capacity to assist ESP's (Email Service Providers) and small to large companies alike experiencing poor deliverability and low email marketing campaign response rates due to invalid and undeliverable email addresses in their database. This is just four months from the last time the company doubled it server capacity on March 15th, 2012.
Judging by the proven ROI (Return on Investment) generated from email marketing as a customer retention strategy, EmailAnswers.Com acknowledges the importance of maintaining the integrity of email databases through the removal of hard bounces, habitual complainers, bogus domains, honeypots, spam seeds, and BOT email data. In an effort to improve the performance of email campaigns, EmailAnswers.Com constantly invests its resources into adding new steps, upgrades, and features to its email list cleaning and validation process as well as expanding its server capacity to process double the number of orders on a daily basis. With an online ordering system in place, the ease of placing an order, paying for the service and uploading data has never been easier.
For those large marketers and companies who aggregate and collect email addresses on an ongoing basis, EmailAnswers.Com also offers a Preferred Partner Program to fulfill time-sensitive requests, with special access and incentives, based on volume.
In response to the heightened consumer demand, Serena Paul, Managing Director of EmailAnswers.Com, comments, "We are taking steps to continually improve the accuracy of our service. Our list cleaning and validation process has now become more extensive and advanced than ever before and we are able to ensure a 95% service guarantee. With multiple servers running simultaneously and enhanced white listings in place with all major Internet Service Providers (ISPs), we are on track to process more than 600 Million email addresses this year. Our preferred partners and long-term customers have acknowledged the benefits of email validation and database cleansing, indicating a spike in inbox delivery and open rates. I am pleased to invest in the infrastructure of EmailAnswers.com to be able to handle the increased workload and customer orders."
EmailAnswers.Com is an ESP, experienced strategy, marketing, data and email publisher that specializes in Internet business development, data hygiene, email marketing, Internet advertising and lead generation. Email Answers consistently helps customers achieve cost-effective solutions that combine innovative designs with powerful, functional technology.
Contact:
Serena Paul
Email Answers
Phone: 561.826.6001
Fax: 561.826.6050
http://www.emailanswers.com