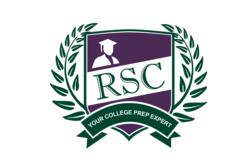 Schenectady, NY (PRWEB) July 23, 2012
RSC Your College Prep Expert will be attending the Southeast Homeschool Expo July 27-28 at the Cobb Galleria Centre in Atlanta, Ga. Families with students in the 8th-12th grades are encouraged to visit the RSC booth and watch a product and services video, pick up free information, ask questions or directly enroll their student in the program. Families at the Expo receive the Event Special discount of five years service for only $195.
This is the first homeschool convention for RSC. "We chose the Southeast Expo because it places such a strong emphasis on high-school students," says John Braat, Executive Director of Student Enrollment, "and because it focuses on two core elements of the RSC program: education and personal values."
Mr. Braat will be in attendance with Maura Kastberg, Executive Director of Student Services.
"We've worked with so many homeschool families over the years," says Ms. Kastberg. "They're focused on getting a great education and take full advantage of everything our program has to offer."
Products aimed at the needs of homeschool families include a complete financial aid forms service, high-school course selection, college research tools, and extensive SAT and ACT test prep materials.
"We're excited to be attending the Expo," says Mr. Braat. "We believe our program is the perfect fit for homsechool families – it's cost-effective, flexible, and offers top-to-bottom college guidance to students at a time when they need it."
RSC representative will be available Friday, July 27 from 10 am to 7 pm and Saturday, July 28, from 10 am to 5 pm.
About RSC, Your College Prep Expert
RSC Your College Prep and Financial Aid Expert is an innovator in on-demand college prep. Their program prepares students for college and career through extensive college research, SAT & ACT prep, financial aid instruction, and much more. To learn more about RSC's unique approach to college prep, visit CollegePrepExpert.com or get updates at Twitter.com/rsccollegeprep.