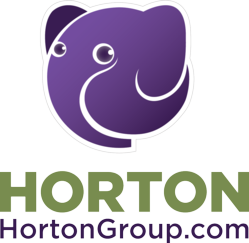 Nashville, TN (PRWEB) July 20, 2012
One of the best ways a business can connect with their desired audience at more intimate levels is a blog. The social media experts at Horton Group have added a new article to their own blog covering five essentials to consider when posting new blog topics. Blogs allow for wide circulation at minimal costs, for this reason Horton Group recommends companies that have not already adopted blogging as a way to share information over products, services and related topics take a moment to review some of the ways a blog can easily attract customers. Along with other tools like Facebook and Twitter, blogging should be considered an essential part to creating a social media strategy for businesses.
With a little searching and quick analysis it is apparent that many companies who have a blog are not using it to its full potential or even correctly for that matter. This can be especially problematic for businesses who may not yet understand the marketing power behind a well-written blog. With the influx of information sent over online networks, the general public can afford to be picky about what they read and who they follow. As attention spans become shorter it is important that businesses learn how to generate more online traffic through a blog and create articles that not only engage a target audience but provide a needed service.
The Horton Group article explains how to blog and suggests five points to consider when posting blogs and coming up with new blog ideas. These tips cover specific elements of a blog like headlines and content, as well as other trends to think about, such as popular social media topics and online community behaviors. To read the full article visit the Horton Group blog.
A handful of online applications created in the past decade have completely blown off the top of the blogging community. All types of people are taking advantage of blogging as an effective platform for sharing a story or useful information, from a 90 year old grandmother to seasoned journalists. It has gone from being considered a simple online personal diary, to a legitimate resource for journalists and a powerful marketing tool for businesses. For companies who may not have the time and resources to manage a blog, Horton Group offers a variety of blogging and content creation services. In addition to blogging, Horton Group also provides complete solutions for social media management, web development & design, print marketing and more.
For more information on Horton Group contact them at, 615-292-8642 or info(at)hortongroup(dot)com.