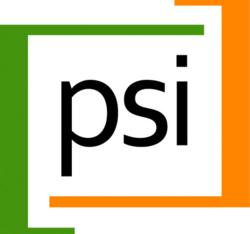 Washington, D.C. (PRWEB) July 20, 2012
Event:
Messing, Shah, and global and local leaders dedicated to creating an AIDS free generation will discuss how packaging a wide range of HIV interventions helps to dramatically reduce new infections. Speakers will highlight the role partnership plays in delivering HIV prevention tools where they are needed most.
Hosts:
PSI (Population Services International)
Speakers:
Debra Messing, Award Winning Actress, PSI Global Health Ambassador
Dr. Rajiv Shah, USAID Administrator
Dr. Paul De Lay, Deputy Executive Director UNAIDS
Paul Hempel, Senior Vice President, Ethics and Compliance, Alere
Dr. Krishna Jafa, Director, Sexual & Reproductive Health and TB, PSI
Chief Mumena of the Kaonde people of Solwezi, Zambia
When:
Tuesday, July 24, 2012 at 2:00 p.m.
Where:
Walter E. Washington Convention Center (Press Conf. Room #1)
801 Mount Vernon Place NW
Washington, DC 20001
Contact:
PSI: Ryan Cherlin, 202.572.4512, rcherlin(at)psi(dot)org
USAID: Nicole Schiegg, 202.712.1706, nschiegg(at)usaid(dot)gov
About PSI
PSI is a global health organization dedicated to improving the health of people in the developing world by focusing on serious challenges like a lack of family planning, HIV/AIDS, barriers to maternal health, and the greatest threats to children under five, including malaria, diarrhea, pneumonia and malnutrition.
About AIDS 2012
The International AIDS Conference is the premier gathering for those working in the field of HIV, as well as policy makers, persons living with HIV and other individuals committed to ending the pandemic. It is a chance to assess where we are, evaluate recent scientific developments and lessons learnt, and collectively chart a course forward. The AIDS 2012 program will present new scientific knowledge and offer many opportunities for structured dialogue on the major issues facing the global response to HIV. A variety of session types – from abstract-driven presentations to symposia, bridging and plenary sessions – will meet the needs of various participants. Other related activities, including the Global Village, satellite meetings, exhibitions and affiliated independent events, will contribute to an exceptional opportunity for professional development and networking.