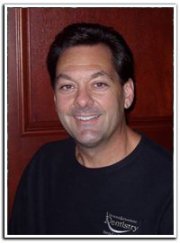 Tampa, FL (PRWEB) July 24, 2012
Randall A. Diez, DMD, straightens the teeth of many of his patients with the Invisalign procedure. Many patients like the idea of not needing to wear metal brackets, bars and wires during the teeth straightening process. Patients who want to be discreet about getting their teeth straightened appreciate the fact that cosmetic dentist Dr. Diez offers this procedure.
At General and Cosmetic Dentistry, a patient is evaluated to determine whether or not he or she is a good candidate for the procedure, and a complete examination is done along with x-rays and impressions. A three-dimensional image is created from them and gives Dr. Diez the ability to create a treatment plan for moving teeth into proper alignment.
Clear, plastic aligner trays are created based on the 3-D images, and the patient is asked to wear them both day and night. The trays may be removed when the patient is eating, and to clean one's teeth as well as to clean the trays. Every two weeks or so the patient returns and receives new aligner trays that have been adjusted slightly to facilitate movement of the teeth. Approximately every two months the patient will have a checkup to make sure that the results are meeting the doctor's expectations.
As a cosmetic dentist, Dr. Diez understands how important one's smile is to one's confidence. People who are in business, or who are in the public eye, are particularly concerned that their smiles send the proper message. Using the discreet Invisalign method allows them to straighten their teeth without very many other people even noticing. For more information about this and other dental procedures, go to dentist-in-tampa.com.
General and Cosmetic Dentistry is a general practice offering patients personalized dental care for Tampa, FL for over 25 years. Dr. Randall A. Diez received his bachelor's degree from University of Florida, is a graduate from University of Florida College of Dentistry and Las Vegas Institute for Advanced Dental Studies. He is educated in advanced anterior aesthetics, cosmetics and reconstructive procedures and occlusion I (biting function and related muscles and joints). Dr. Diez is certified in sedation dentistry, Invisalign, CEREC, Laser Dentistry and TruDenta Migraine. He is part of one percent of dental professionals providing the most recent FDA cleared laser procedure for gum disease and periodontal treatment, and only two percent of dentists have his level of advanced education. To learn more about General and Cosmetic Dentistry and their dental services visit their website at http://www.dentist-in-tampa.com and call (813) 321-0074 or (813) 358-5750.