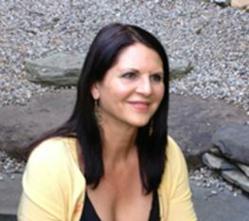 We are serious about walking the talk; we hold high standards in front of us.
Mountain Lakes, NJ (PRWEB) July 24, 2012
A new chia seed-based beverage for athletes and health enthusiasts alike launches this month in all twenty-four Northeast Whole Foods supermarkets (NJ, NY, and CT). Chia Star comes in two invigorating flavors – Blackberry Lime Refresh and Peach Green Tea Fusion. Delicate, hydrated chia seeds are immersed in a lightly sweetened, refreshing fruit bath to create a superstar of a drink. Chia Star's unique composition makes it distinctively delicious, uniting the power of highly nutritious chia seeds with fabulous fruit flavors.
About Chia
The ancient Aztecs prized chia highly, and for good reason. It's bursting with nutrients – Chia Star contains more calcium than milk, more omega 3s than salmon, more antioxidants than blueberries, and more fiber than oatmeal. Packed into these seeds is more protein than is found in wheat, barley, oats, corn, or rice – and chia is gluten free! As if that weren't enough to set chia apart, it's also a sustainable crop, meaning that it does not need a lot of water or fertilizers and is a very pest-resistant plant – easily grown without pesticides.
Why Chia Star is Special
Chia Star contains only 5 grams of sugar per bottle. Chia Star is vegan, gluten free, and certified organic.
"We worked hard to make Chia Star truly low in sugar – as a holistic nutritionist I am very aware of the damaging effects that excessive sugars have on our bodies. To compensate we've used a very high quality stevia and then enhanced the taste by using superb organic juices and flavors - giving this drink great appeal," states Chia Star founder, Sara Erb.
Chia Star was founded out of a desire not only to produce an excellent beverage, but to produce a truly healthful, super nutritious food from a source that treads lightly on the earth and our resources. Chia Star is a proud supporter of Food Corps, an organization whose mission is to educate children about healthy food and gardening. Food Corps aims to arm children with the knowledge they need to make healthy living choices, so that future generations will not be plagued with the diet-related diseases of today. Supporting Food Corps is just one example of Chia Star's commitment to opening minds and improving lives.
As Sara says,"We are serious about walking the talk; we hold high standards in front of us. We strive to be a business that can be an example of viability while using excellent ingredients and granting dignity and respect towards all the people we come in contact with."
About Sara
Sara Erb is no stranger to the world of organic, healthy, sustainable living. Over the last twenty-five years she has used her skills to provide solutions to people looking to make conscious, healthy choices for themselves and for the environment. In 1987 she founded Mrs. Erb's Good Food, the first full-service natural foods store in New Jersey. Over the years, she helped open other organic businesses and founded Mrs. Erb's Stonescaping and Fine Gardens, an organic methods based landscape design & build company in Mountain Lakes, NJ.
In September of 2010, after catching up on many years worth of new nutritional research, Sara became enamored with chia. Impressed by its outstanding nutrient density, stability, and sustainability, and recognizing chia's value as an environmentally gentle agricultural product, Sara began to work on her chia project: developing chia seed-based foods. After experimenting with different foods Sara decided to first launch a beverage, and at last Chia Star was born.
Press contact:
Regan Lawton Caton
973-632-2025
regan (at) chiastar (dot) com