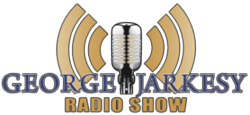 Houston, TX (PRWEB) July 20, 2012
In the 1995 film "The American President," Michael Douglas' president says to an aide, "People don't drink the sand because they're thirsty. They drink the sand because they don't know the difference." He is speaking about the power of politics to sway public opinion in ways that are not reflected in reality. In his new book Skullduggery! The True Causes of The Financial Crisis, author Ted Krager presents to readers new evidence on the true reasons for the Financial Crisis and what's revealed will blow the lid off corruption at the highest level in America.
"People are really angry at our leaders and the current state of the economy, but they can't quite put a face on who to blame for the current Great Recession," Krager says. "U.S. citizens don't know the difference so they are 'drinking the sand' being fed to us from Washington and the media as to who and what caused this meltdown."
Krager maintains that the financial crisis was not caused, as he sees so often in the media, by "fat-cat bankers" or "greedy Wall-Streeters," but is rather the result of misguided political manipulations over several decades. As evidence, he presents excerpts of multi-year studies, white papers, insider information, cover-ups and more that he believes proves the constant rhetoric from Washington is a false narrative.
"I think people are angry at the recession as they try to sort out why it happened. People are starting to learn that this recession wasn't a 'normal' recession caused by the ebb and flow of economic cycles, a war or any of the other things that have caused recessions in the past," Krager says. "This one was manufactured by the bad business ideologies of politicians in Washington."
About Jarkesy and Company
George Jarkesy is a money manager and professional investor, respected financial and corporate advisor, and radio host of the nationally syndicated 'The George Jarkesy Show'. He is a frequent market commentator and guest on FOX Business News, FOX & Friends, and CNBC. George started his career in the financial services industry with a New York Stock Exchange member. George is an active member of the National Investment Banking Association, The Jarkesy Foundation, and Chairman of The National Eagles and Angels Association.
About the Author
Ted Krager has worked for more than 30 years in Wall Street finance and mortgage banking. He lived through the social upheaval of the '60s and '70s and sees many parallels with the unrest caused by the ongoing Financial Crisis. Krager considers himself an industry-insider and a whistle blower, and has previously written two books exposing flagrant abuses of home buyers that violated usury laws in all 50 states (the university study that would have exposed this scam was buried by Congress), just one of the many factors that contributed to the true causes of the financial crisis.