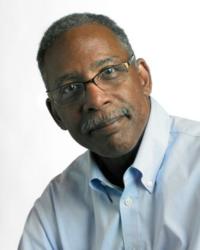 Waltham, MA (PRWEB) July 23, 2012
Two Ten Footwear Foundation is saddened to announce the sudden passing of Chief Financial Officer, David Reginald Phillips, 63, of Cambridge, Mass., at his home, on July 16.
David devoted 28 years to the footwear industry, serving 14 years at The Stride Rite Corporation in a series of progressively responsible financial management positions, and the past 14 years as the VP of Finance and Administration at Two Ten Footwear Foundation.
David attended Howard University, graduating in 1970 with a degree in business administration. He received his CPA in Massachusetts while working for Coopers & Lybrand.
From there, David joined the footwear industry, beginning at the Sperry Top-Sider division of Stride Rite in 1981.
In addition to being a Certified Public Accountant, he was a founding member of National Association of Black Accountants; he served on the Board of the Cambridge Community Center and the W.E. B. Dubois Boys Academy.
David was also a locally and nationally prominent member of Prince Hall Grand Lodge F and AM. He rose to the office of Most Worshipful Grand Master, Jurisdiction of Massachusetts in 2003-2004. He became Master of Castle William again in 2009. David held a succession of offices and titles, each affirming his commitment to the five facets of Freemasonry.
David leaves his wife of 40 years, Toni (Almeida) Phillips, his beloved children, David R., Jr. and his wife Tracy, and Damon R. Phillips; his mother Evelyn Akins and her husband David; his step-mother Leola Phillips; siblings Paula Wilson and her husband Moses, Donald Phillips and his wife Patricia, Reginald Phillips, Sharon Utley, Donald Akins; and his beloved granddaughters Paige and Morgan. He leaves a host of nieces, nephews, cousins, aunts and uncles and other relatives and life-long friends. David was preceded in death by his father Leon Phillips, his twin Darrell, and his stepbrother David (Sandy).
David's wit and wry sense of humor were integral part of his being. He always left us with a smile. He was a dedicated servant to the Two Ten cause. All who knew and loved him will sorely miss him.