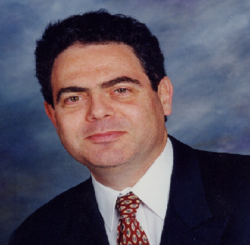 For Eiffel Software the EiffelStudio Information System is a key contribution with far-reaching software engineering implication. We would love to have people try it and give us their feedback
Santa Barbara, CA (PRWEB) July 25, 2012
The EiffelStudio Information System (EIS) connects an Eiffel system with external documents in arbitrary formats; examples of formats currently supported are Microsoft Word and PDF, but other protocols can easily be added by the user. Such a connection links an element of the Eiffel text, such as a feature, with an element of the external document, such as a paragraph. Then clicking the Eiffel element in EiffelStudio will open the document at the corresponding place in the external tool (Word, Acrobat etc.); this is the EIS "outgoing" mechanism. Conversely the external element has a back link: clicking in the external tool will open EiffelStudio at the right place; this is the EIS "incoming" mechanism.
The fundamental idea behind the EiffelStudio Information System is to support the seamless form of software development promoted and permitted by EiffelStudio which increases both programmer's productivity and code reliability.
"For Eiffel Software the EiffelStudio Information System is a key contribution with far-reaching software engineering implication, says Bertrand Meyer, CTO of the company. We would love to have people try it and give us their feedback".
The newest version of the EiffelStudio Information System is available for download on the company website.
EiffelStudio is based on the Eiffel programming language, the most extensive implementation of O-O concepts, standardized through ECMA and the International Standards Organization. Its core concepts, native only to Eiffel, such as Design by Contract™, multiple inheritance, genericity, conversions, agents, void safety allow developers to write high quality applications that are easy to maintain. EiffelStudio, which received the prestigious ACM Software Systems Award, is used by developers and design-team leaders in challenging enterprise environments in the financial, insurance, manufacturing, health, and government sectors.
About Eiffel Software
Eiffel Software was founded in 1985 with the mission of developing compilers and tools based on the power of pure O-O concepts to improve programmers' productivity, lifecycle efficiency and quality of the resulting applications. For over twenty-five years Eiffel Software has produced the most cost-effective and advanced development tools on a large variety of platforms. For more information, contact us or call +1-805-685-1006.
Product or company names mentioned herein may be trademarks of their respective owners.