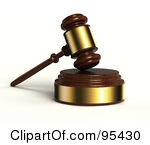 Divorce is a confusing and difficult time but remember it is also a time to start over.
(PRWEB) July 21, 2012
1. Not Putting the Needs of the Children First
Many times, divorcing spouses become so focused on their own feelings and their own wants, they fail to recognize the needs of the people who will be most affected by the divorce: The Kids. When this happens, impossible schedules are created and the children are placed in the middle of a messy divorce battle by being forced to choose sides. Sometimes one parent may make an angry snide comment about the ex-spouse or a parent may reveal an argument in order to "win over" a child. When this happens, the damage to the child is significant. These types of negative interactions can be quite scarring and have long-term effects on children throughout their life. Children want to love both their parents and should be given the opportunity to do so. No young child should be forced to choose between parents. Each parent should make it a goal to continue to meet all the children's emotional needs during this time of change.
2. Swinging from the Hip Instead of Doing Some Careful Planning
I've met with many clients who are considering filing for divorce but who do not carefully sit down and focus on their divorce objectives or engage in any form of divorce planning. Many people begin the divorce process not fully understanding the costs and fees associated with a divorce. This includes attorney's fees, court filing fees, mediation fees, and the fees if a party chooses to hire a financial planner, seeks therapy, or hires a private investigator. Along with planning for the divorce, you should also prepare a post-divorce plan. Without a post-divorce plan, you are walking blindfolded. When you go from living with two incomes to living with one income, money becomes tight. Turns out, buying a new pair of $300 sunglasses can wait. Having a post-divorce plan will assist you in transitioning from married life to the single life. You should develop realistic expectations about your income and create a written plan for your finances.
3. Settling Your Case in A Way That Makes You Unhappy
Many times, a spouse will settle a divorce case quickly just to "get it over with." However, this can lead to disastrous long-term consequences. When a divorce is finalized and the marital settlement agreement is put in place, many judges are reluctant to disturb any agreement that was reached by the parties. In other words, you are getting one bite at the apple. If you agree to waive your alimony rights, it will be extremely difficult to convince a judge down the line to set aside the agreement. The bottom line is that whatever you settle for now in your divorce, it may last you forever. Try to negotiate for what you want right now and this way you won't wish you had done so later. You will likely be happier in the long run. This is why post-divorce planning (See Mistake #2) is so important.
4. Keeping the House
Do not keep the house if you cannot afford it. It is really that simple. Many people want to keep the house for a variety of reasons – whether emotional, financial, or out of mere revenge. Nevertheless, you should only keep the house if you can financially afford to do so. Do not rely on receiving child support or alimony to make payments on the house. If those payments are not made, it is the owner of the home who will end up in foreclosure.
5. Using Modern Technology (facebook, twitter, text messages, or e-mails) as a Tool for Name-Calling Your Ex-Spouse.
While it is important to have a support system when going through a divorce, using the internet to talk to anyone who will listen usually results in your personal information making it back to your ex-spouse, or even into court. While it may make feel you great to post horrible things about your ex-spouse or to send them messages with crude name calling, this will likely become embarrassing evidence later on. It is likely that your ex and their attorney are going to save these messages and then present them in court many months later (when you've probably already forgotten about them). Do NOT provide the other attorney with an opportunity to embarrass you in front of a judge and damage your credibility. Remember, always act as if the judge is listening.
6. Not Keeping the Lines of Communication Open with Your Soon to be Ex-Spouse
There is no question that it's hard to communicate with someone that you are divorcing. However, if you are 100% closed off to the idea of communicating with your ex-spouse, you WILL prolong the divorce process. The more you are able to communicate with each other, the better chance you will have of completing the divorce process quickly and moving on with your life. If there is a child, the divorce does not cut your ties with the ex-spouse. Until the child turns 18, you are both responsible for the child. Even then, both parents will probably be grandparents together someday. Even though you are not able to be married together, at least try to be cordial.
7. Failing to Recognize Your Common Enemy – the I.R.S.
Many times people are so engulfed in the divorce and fighting over property that tax consequences are a forgotten memory until it is too late. You should consider working together with your spouse and hiring a divorce financial planner to minimize the total taxes you will pay after a divorce and sharing the money you save.
8. Neglecting to Update Wills or Life Insurance Policies
After heavily contested divorces, many people forget to change the beneficiaries on their Will, IRA's, or life insurance policies. The result is that the ex-spouse you so desperately fought with over to keep the furniture could very well end up inheriting the furniture in the event of an unexpected death.
If you need assistance preparing your divorce please contact Virtual Paralegal Professionals at 540-562-8380 or legalaid171(at)gmail(dot)com.
By Vincent Pampley