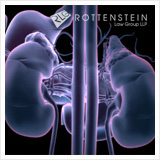 New York, NY (PRWEB) July 20, 2012
In Novenber 2011, Fresenius's medical office sent an internal memo to doctors practicing in the company's dialysis centers warning them that failure to properly use the company's GranuFlo product "appeared to be contributing to a sharp increase in the risk of patients dying suddenly from cardiac arrest," according to the New York Times. The memo said that 941 patients had suffered cardiac arrest inside Fresenius clinics in 2010, the Times reports. "By comparing these patients with others, the company's medical staff concluded that patients with high levels of bicarbonate in their blood had about six times the risk of cardiac arrest as those with lower levels."
Compared to its rival products, GranuFlo contains more of an ingredient that the body converts to bicarbonate, the Times reports. "Many doctors apparently have not been accounting for this extra bicarbonate contribution from GranuFlo when deciding how much bicarbonate to prescribe separately. The result can be, in effect, an overdose of bicarbonate, which some recent studies have suggested could lead to heart problems."
Since, according to the Times, Fresenius waited until late March 2012 to issue GranuFlo-risk warnings to dialysis centers owned by other companies, for several months an untold number of dialysis patients were issued GranuFlo by doctors who weren't made specifically aware of the possible side effects of GranuFlo's extra bicarbonate contribution.
As the advocate of patients who believe they've been injured by prescription drugs and medical devices, the Rottenstein Law expects to work closely with dialysis patients who have suffered heart attacks that they believe were caused by GranuFlo. The firm urges anyone whose friend or relative is a dialysis patient who suffered a heart attack to reach out to that person and recommend that he or she consult a physician immediately and then speak to a qualified personal injury lawyer. The Rottenstein Law Group maintains a GranuFlo Lawsuit Information Center at http://www.rotlaw.com/granuflo/. The site has features that allow for easy sharing, including links for automatic posting on Facebook and Twitter, specifically to enable visitors to spread the word about the dangers of GranuFlo. (Attorney advertising. Prior results do not guarantee a similar outcome.)
About THE ROTTENSTEIN LAW GROUP
The Rottenstein Law Group is a New York-based law firm that represents clients in mass tort actions. The firm was founded by Rochelle Rottenstein, who has more than two decades of experience as a lawyer, to represent clients in consumer product injury, mass tort, and class action lawsuits in a compassionate manner. http://www.rotlaw.com
Contact:
The Rottenstein Law Group, LLP
Rochelle Rottenstein, Esq.
321 W. 44th Street
Suite 511
New York NY 10036
(212) 933-9500 (office phone)
(212) 933-9980 (facsimile)
rochelle(at)rotlaw(dot)com
http://www.rotlaw.com
###