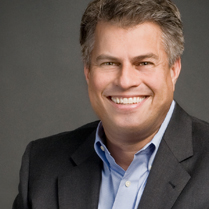 The focus is to provide a practical perspective that includes simple ways financial executives can prioritize their approach to the security challenge
San Antonio, Texas (PRWEB) July 20, 2012
Denim Group, the leading secure software development company, today announced that Principal John Dickson will be speaking at the Silicon Valley Bank Leadership Summit for VC and PE Financial Executives taking place this week in Park City, Utah. Silicon Valley Bank, financial partner to the technology, life science, cleantech, private equity and venture capital industries, has partnered with, banked, and built relationships with the venture capital (VC) and private equity (PE) communities for almost 30 years, giving the organization an unparalleled understanding into the unique needs of the market.
[The Leadership Summit for VC and PE Financial Executives will bring together a select group of CFOs and COOs from the venture capital and private equity community worldwide to focus on the power of connections in terms of leadership, personal development, presentation skills, networking, fundraising and other areas of development. Silicon Valley Bank has created a different kind of conference focused on providing meaningful takeaways that enhance professional and personal performance. The program will feature conversations facilitated by compelling industry leaders on a variety of topics as well as small group break-out sessions in which participants can interact directly with each other to explore and develop new ideas.
Dickson's session, titled "Cyber Security: Connecting People, Processes and Technology" is
designed to help today's VC and PE firms deal with the increasingly critical security challenges their firms are being faced with. This will include a discussion on how to balance the appropriate amount of security with the need to be an agile, high performing organization able to react to market challenges as needed. The focus is to provide a practical perspective that includes simple ways financial executives can prioritize their approach to the security challenge and understand the basic tools needed to protect their firm, their partnership and their limited partners.
Dickson is a Certified Information Systems Security Professional (CISSP) whose technical
background includes hands-on experience with network security, intrusion detection systems
and software security. He helps Chief Security Officers of Fortune 500 and federal organizations
launch software initiatives, and is currently the honorary commander of the 67th Network Warfare Wing, which organizes trains and equips cyberspace forces to conduct network defense, attack and exploitation. Dickson is also a former U.S. Air Force officer who specialized in network defense and command and control while on active duty and while serving in the Air Force Reserves.
About Denim Group
Denim Group is the leading secure software development firm. The company builds custom large-scale software development projects across multiple platforms, languages and applications. What makes Denim Group unique is that the company brings significant core competencies in software security to the table, offering an innovative blend of secure software development, testing and training capabilities that protect a company's biggest asset, its data. Denim Group customers span an international client base of commercial and public sector organizations across the financial services, banking, insurance, healthcare and defense industries. Its depth of experience building large-scale software development systems in a secure fashion has made the company's leaders recognized experts in their fields. Denim Group has been recognized as one of the 5,000 Fastest Growing Company's by Inc. Magazine four years in a row, and has won multiple awards including being honored as one of the best places to work in San Antonio. For more information about Denim Group visit http://www.denimgroup.com