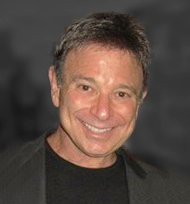 San Mateo, CA (PRWEB) July 20, 2012
Joseph Barisonzi, CEO of CommunityLeader, Inc. announced today that Southern California securities law attorney, Richard ("Rick") A. Weintraub has joined their company as chief compliance officer. "Rick is a great addition to the CommunityLeader executive team and board," said Barisonzi. "Not only because he has a profound commitment to the protection of both businesses and their investors, but because he is a passionate advocate for small and growing businesses in America."
"Crowdfunding presents a great opportunity for businesses in America. But it must be done within the confines of the securities laws," explains Weintraub. "The CommunityLeader team has the experience, knowledge and expertise to do it correctly. Their commitment to meeting and exceeding the highest standards of compliance, make joining them an easy call."
Weintraub, the founder and managing partner of Weintraub Law Group PC, has been practicing law for 30 years and lead counsel in more than 400 public and private offerings; and over 200 mergers and acquisitions. As an 'AV'-rated attorney by Martindale Hubble, he specializes in the formation of complex business entities; venture capital transactions; mergers, acquisitions, and divestitures; public and private offerings, and debt financing.
"Rick has represented clients in a wide range of industries, including but not limited to, computer technology, biotechnology, medical services, finance and investment, communications, marketing, transportation, and real estate development," said Scott Bachman, chief marketing officer. "His broad experience with businesses of all types and sizes gives him a unique perspective of the challenges and opportunities associated with Crowdfunding."
Weintraub earned a Bachelor of Arts degree from University California Los Angeles in 1975 and Juris Doctorate degree from Loyola Marymount University, Los Angeles, in 1978. He was admitted into the U.S. Claims Court in 1984; the U.S. Tax Court in 1985; the U.S. District Court, Central District of California in 1993; and the U.S. District Court, Southern District of California in 1994. He has also been an instructor of tax and securities law courses at UCLA, University California San Diego, and University of San Diego; and recently instructed a course entitled "Securities Law Implications for the Emerging Growth Business" at UCSD.
"Compliance is critical component of meeting the letter of SEC and FINRA regulation," said Weintraub. "CommunityLeader compliance will be focused on creating an organization whose very 'DNA' is defined by a deep respect for transparency, disclosure and protection of all stakeholders involved in the Crowdfunding process."
CommunityLeader is about connecting qualified new and existing businesses to their community through a turn-key Crowdfunding educational process and their CampaignLeader platform—providing security, compliance and opportunity to companies while ensuring transparency and accountability for their investors. For more information on CommunityLeader, visit http://www.communityleader.com.