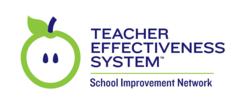 Salt Lake City, UT (PRWEB) July 20, 2012
For Yvette McMahon-Arnold, going to the School Improvement Innovation Summit 2012 was an unexpected miracle. As State Director of Instructional Development in the U.S. Virgin Islands, she knew the Summit would be chock full of experts and topics her island's educators needed to hear, but the budget was empty.
So when her department was given unexpected funds in May, she knew exactly what to use it for. Three months later, after two layovers and 12 hours of flying, McMahon-Arnold joined more than 200 educators and administrators nationwide at the School Improvement Innovation Summit 2012 to discuss leading topics in education, including Common Core Standards, teacher effectiveness and helping students graduate college and career ready.
"The Summit was a huge success," said School Improvement Network CEO and President Chet Linton. "Everyone was very enthused about the content, the style of the presentations and the innovation products. I've had many people tell me they're bringing entire teams next year instead of just one or two from a district."
During the two-day School Improvement Innovation Summit, distinguished researchers and educators from across the nation were invited to speak about the latest strategies and innovations that are improving education. Select speakers were awarded School Improvement Network's Innovators in Education Award, given to education thought leaders whose research or work showed high-impact and innovative strategies for improving student achievement and outcomes.
John Covington, PhD, received the award for his revolutionary work on completely restructuring the bottom 5 percent of Michigan schools to help students progress by mastery level rather than years in school. Heidi Hayes Jacobs, EdD, was given the award to highlight her extensive work on curriculum mapping and Common Core implementation.
School Improvement Innovation Summit-goer Effie Jenkins-Smith, director of educational services in Pleasantville Public Schools in New Jersey, said the speakers left her more motivated and capable to help the teachers and students in her district.
"Everybody that spoke had such a passion," she said. "It helped to validate what I have been doing [in the schools I work with], and then to prepare me for what I need to do."
One of the biggest topics discussed during the Summit was teacher effectiveness, or how to help teachers improve in a systematic, measurable and constant way.
"That's why we developed the Teacher Effectiveness System," Linton said. "It bundles School Improvement Network's PD 360, Observation 360 and Common Core 360 into a single toolset designed to give teachers everything the need to help students be 100 percent college and career ready."
Numerous educators at the conference, including McMahon-Arnold, said learning about the Teacher Effectiveness System was eye opening, and taught them techniques they plan to implement to improve teacher effectiveness in schools and districts in their area.
"Having come here and actually met and talked to some of the schools and administrators from other areas, where these case studies were simply words on a page…it will be more powerful when I put [these ideas] forward once I get back home," McMahon-Arnold said. "Basically now that I'm here [at the School Improvement Innovation Summit], I know that I cannot not come back next year…I'm not going to look for the miracle. I'm going to make it happen."
Media Contact:
Abigail Shaha
School Improvement Network
801-758-9554
abigail.shaha(at)schoolimprovement.com