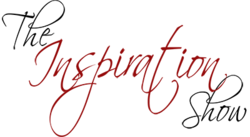 I recognized that understanding my passion got down to essence. What is the essence of my purpose?
San Diego, CA (PRWEB) July 23, 2012
Today Natalie Ledwell of Mind Movies announced the release of the latest episode of The Inspiration Show featuring best-selling author Viki Winteron. In the short 16-minute interview, Winterton reveals how she used visualization to help tune into her true passion and launch her own successful publishing business.
During the interview, Winterton credited her success in business and in life to surrounding herself with the right people. Working long hours for years as a full-time model, she shared the story of her chance meeting with the man who would become her business partner, helping her shift her career path and build an eight figure-per-year advertising agency in just three years. Winterton and her partner later sold the company for a lucrative profit.
With her business sold, Winterton finally had the time to reconnect with her passion and visualize what she wanted to create next, saying "I recognized that understanding my passion got down to essence. What is the essence of my purpose?" Deciding her purpose was to forward self-growth, Winterton set out to write a book about the topic but quickly became discouraged.
"It seemed so complicated," said Winterton. "You have to think about what you are going to write then you have to go through the process of writing, finding an editor, then finding an agent and a publisher and then once the book is out you have to promote it. There are so many choices out there in how you can promote the book, which is a good thing but by the same token can be very confusing."
Her struggle to write and publish her own book led Winterton to start Expert Insights Publishing, a full-service publishing company that walks authors step-by-step through the publishing process. Her company offers clients the unique opportunity to contribute with other already best-selling authors on a collaborative book that's virtually guaranteed to hit best-seller status.
Winteron shared her belief that everyone has a story and a responsibility to share it, to contribute to the world and to further one's own personal growth. "Becoming an author myself really set up a powerful momentum in my life," said Winterton.
During the interview, The Inspiration Show host Natalie Ledwell announced that she would be a contributing author to Expert Insights Publishing's next book release Ready, Aim, Captivate featuring authors such as Dr. Deepak Chopra and Jim Stovall.
To watch the full video, visit: http://theinspirationshow.com/index.php?25408&episode=110
About Mind Movies:
Founded in 2008, Mind Movie's mission is to help empower people from all over the world to visualize their goals and manifest their greatest dreams and desires. Mind Movies has touched the lives of over 900,000 people around the world and is headquartered in downtown San Diego, California.
Company Contact Information:
Mind Movies
Media Relations
113 West G Street #122
San Diego, CA 92101
http://www.mindmovies.com?25408