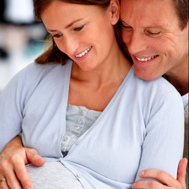 Bradenton, FL (PRWEB) July 21, 2012
Pedia Nurse is a division of Nurse Alert a U.S. company focused on providing affordable high quality "Personal Emergency and Home Health Services". In case of emergency, but just as important, we need to be there when you have any medical question that needs to be answered. Pedia Nurse 24-Hour Nurse-Line Services is engineered and designed to help in the prevention of pediatric emergencies.
Our Pedia Nurse call center partners with over 30 hospitals and more than 1,000 physicians to provide access to unmatched healthcare information. This partnership is unique in the industry today, and offers families and loved ones quick access to the appropriate level of care.
With the press of a button, parents have access to our family of R.N.'s and Specialists who will address their Medical questions. Prevention is available 24 hours a day, seven days a week. Pedia Nurse provides families and their child prompt medical assessment, when they need it, as often as they need it.
About Pedia Nurse: Advancing technology to the pediatric care sector, Pedia Nurse gives families medical help at the touch of a button. Based in Bradenton FL, Pedia Nurse connects to a Nurse Triage call center enabling pediatric medical assessment 24 hours a day 7 days a week. http://www.mypedianurse.com or call 888-861-5757.