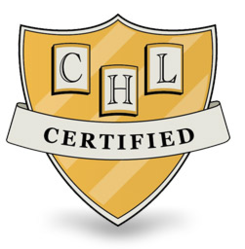 Hispanics are eager to advance in their careers – yet we are challenged by the limited culturally relevant educational resources that are available and affordable.
Irvine, California (PRWEB) July 23, 2012
Center for Hispanic Leadership (CHL) will be launching its Hispanic Training Center on August 6, 2012, the first and only interactive video-based online training center designed to accelerate the advancement of Hispanics in America. According to CHL Founder, Glenn Llopis, "As Hispanics, we are eager to advance in our careers – yet we are challenged by the limited culturally relevant educational resources that are available and affordable. With best-in-class content and technology, Hispanic Training Center will revolutionize the way organizations train and develop their Latino talent."
CHL research shows that many corporations have been slow to provide culturally relevant educational tools to help their Latino employees lead in the workplace and advance in their careers. As such, CHL's goal is to partner with corporations, non-profits and government agencies as it launches Hispanic Training Center. As CHL Director of Client Relations, Annette Prieto-Llopis, notes, "We are partnering with both organizations in the private and public sectors in addition to individuals. Hispanics are under-served in professional development that focuses on leveraging our cultural heritage. For too many years, Latinos have felt forced to assimilate in the workplace, but we are now ready to reach for success by learning how to utilize our unique skills and natural characteristics."
According to Marisa Salcines, UPS, Employee and Brand Communications Manager, "As a professional looking to hone my leadership skills, I have scoured the Internet for online, print, and in-person development training courses but never found the high-caliber, interactive, and innovative curriculum I was searching for – until now. CHL's Hispanic Training Center is the professional training platform that will catapult Latino professionals to the next level."
CHL also notes that affordability (price-point sensitivity) and video-based learning are important necessities for Latinos looking to invest in their own development when such opportunities are not offered by their companies. Ms. Prieto-Llopis continues, "Our pricing is extremely affordable and CHL has made an extraordinary investment with our technology partner, LightSpeed VT, to assure that we can sustain our attractive offerings for both individuals and organizations. The multi-million dollar investment allows CHL to make it affordable for organizations to partner with Hispanic Training Center."
According to LightSpeed VT President Brad Lea, "Our partnership with the Center for Hispanic Leadership represents a pinnacle moment to help advance all Latinos across the United States. Our goal has been to combine culturally relevant content with world-class interactive video-based training technology. Our technology focuses on providing an engaging high-quality video experience and online interactive tools that have rated extremely high with Hispanic professionals who have already piloted the program. Together, we are eager to educate, train and improve the lives of millions of Hispanics."
CHL will launch Hispanic Training Center and its Level-1 CHL Certification program in three distinct phases. August 6th will feature curriculum focused on Leadership and Career Advancement. Later in August, courses in Entrepreneurial Skills will be unveiled, followed in September by additional curriculum for learning to lead Hispanic employees and sell to Hispanic consumers.
For more information, please contact Annette Prieto-Llopis at aprieto(at)centerforhispanicleadership(dot)com
About Center for Hispanic Leadership:
CHL is the only Hispanic talent and business development institute of its kind. CHL is designed to create awareness of Hispanic leadership in today's fiercely competitive global marketplace. CHL unlocks opportunities for business by giving Hispanic leaders and consumers a voice.