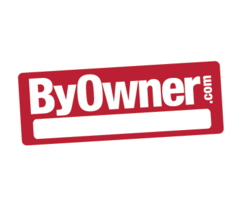 Boca Raton, FL (PRWEB) July 23, 2012
The popular website of ByOwner.com was recently purchased by Wild Wild West Group LLC. Since the transaction was completed, the "for sale by owner" website has undergone a complete redesign intended to help the site more effectively compete against the more established websites within the consumer classified advertising industry.
"The previous model was somewhat cumbersome," said Greg Sullivan, President. "Not only were users required to pay a fee to advertise, but the site was limited to only real estate for sale. We plan on branding this great domain name into a robust site that consumers flock to when they want to advertise anything on their own."
From used cars to appliances and pets, the new model allows consumers to advertise virtually everything for free. The site also syndicates inbound and outbound postings from other classified portals, allowing the site to reach a broader audience.
"While we are not the only classifieds website to syndicate postings, there are not many sites that offer this service," stated Sullivan. "By offering syndication, we help sellers reach a broader market while also providing buyers with a larger pool of items to select from."
Whereas the site was previously dedicated solely to real estate, the makeover has created several additional categories. Currently, the site offers six main categories: real estate, rentals, cars & trucks, boats, jobs, and everything else. These six categories are broken into more than 90 different sub-categories that allow site users to look for information regarding specific types of items.
About Wild Wild West Group: Wild Wild West Group is a Boca Raton, FL based internet marketing group with its core focus on consumer advertising solutions. 1-877-296-9637