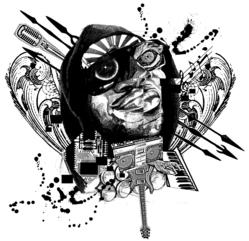 Thoughtful lyrics with strong production values.
NY, Ny (PRWEB) July 31, 2012
Crossing the popular styles of Classic R&B with Modern Dance records, Daye's new single entitled ''Angels'', is determined to capture the heart and spirit of a discerning, youthful audience that demand; smooth, honest lyrical-content from new emerging artists, like Daye.
The new video (directed by Edwin Escobar) with track (produced by Mojo), is developed to connect Daye's thoughtful lyrics with strong production values for this newly released video. "Angels'' has clean, artful cinematography that becomes visually 'in-step' with Daye's overall message and mellow-tone of his song. 'Angels' offers viewers an up-close and personal look at Daye in an urban surrounding, that genuinely resonates with many, as 'home'.
Damon Daye has been praised for his infectious melodies and the smooth, soulful voice. After his release in April 2012 (''We So Fly''), Daye is said to be on the 'proper path' to gaining a slot in the iPhones, iPods, eyes and ears of many. Like him on Facebook: https://www.facebook.com/damon.daye) and bounce over to YouTube to check out this fresh, compelling new single from Damon Daye: --> http://www.youtube.com/watch?v=dALK9uvJ2ls&feature=youtu.be&hd=1.