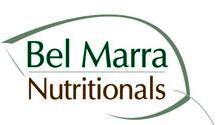 Spokesperson for Bel Marra Health, Dr. Victor Marchione says, "Using the low-calorie diet, the study participants also showed a decrease in the blood cholesterol levels and arterial blood pressure."
Toronto, ON (PRWEB) July 23, 2012
Bel Marra Health, well known for offering high-quality, specially formulated vitamins and nutritional supplements, supports recent research that shows a link between cutting dietary fat intake and reduction in menopausal symptoms.
In a recent study published in the journal Menopause, the impact of lifestyle intervention among women experiencing menopausal weight gain were examined in terms of diet and exercise. This study was initiated to identify an effective scheme to prevent menopausal weight gain to decrease the chances of developing medical disorders that are commonly associated with excessive body weight. Menopausal weight gain has been linked to the occurrence of cardiovascular diseases, diabetes, and inferior bone health.
The study involved approximately 38 subjects with menopausal weight gain and an average age of 62.6 years, who were randomly assigned to one of four intervention schemes that consisted of either a low-calorie diet, a fully body exercise program, or both. A control group was also included in the study, which did not introduce any low-calorie diet or exercise program to the study participants. This study on lifestyle interventions addressing menopausal weight gain was conducted for approximately 12 weeks.
The results of the study showed that following a low-fat and low-sugar diet, which generates a small amount of calories, is effective enough in improving the symptoms of menopausal weight gain. The study participants showed an improved metabolic profile, and lower body weight after 12 weeks of participating in the program. Improved results using a combination of diet and exercise were also observed, although the effect on weight loss was much more pronounced in the low-fat and low-sugar diet group.
Spokesperson for Bel Marra Health, Dr. Victor Marchione says, "Using the low-calorie diet, the study participants also showed a decrease in the blood cholesterol levels and arterial blood pressure."
This recent medical report has shown that the use of a low-fat and low-sugar diet may facilitate in the control of weight gain that is associated with menopause. CEO of Bel Marra Health Jim Chiang says, "Although changes in the body, including the termination of production of estrogen, during menopause may be significant enough to affect the normal physiology of the body, it is still possible to improve one's general health condition through diet."
(SOURCE: "National Institutes of Health", The effects of lifestyle interventions in dynapenic-obese postmenopausal women, April 2012)
Bel Marra Health offers high-quality vitamins and nutritional supplements in formulations designed to address specific health concerns. All ingredients are backed with scientific evidence. Every product is tested for safety, quality, and purity at every stage of the manufacturing process. Furthermore, Bel Marra Health products are produced only in Health Canada approved facilities, going that extra mile to ensure our health conscious customers are getting top quality products. For more information on Bel Marra Nutritionals visit http://www.belmarrahealth.com or call 1-866-531-0466.
Bel Marra Nutritionals, Inc.
100-7000 Pine Valley
Woodbridge, ON L4L 4Y8
pr(at)belmarrahealth(dot)com
866-531-0466
http://www.belmarrahealth.com