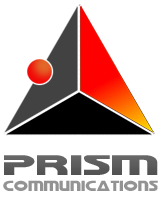 The average conversion rate for ecommerce websites is typically 2.5% according to Google. However, for the 90% of websites that do not engage in any testing, the average conversion rate drops to around 1%.
New York, NY (PRWEB) July 20, 2012
Prism Communications is introducing a new line of Website Optimization management services for small and medium sized businesses that allows them to optimize the performance of their website, which is an increasingly important factor in Google Search Engine Rankings. Website Optimization also allows businesses to dramatically increase their conversion rate of visitors into leads and paying customers.
Research shows that most small businesses (over 90%) engage in some kind of search engine optimization, paid search marketing, or social media management campaigns in an effort to drive traffic to their website. But less than 10% of all websites engage in website optimization, which involves testing elements of their website to see what will result in a better user experience, and therefore increase the number of visitors who buy.
The average conversion rate for ecommerce websites (That sell products) is typically 2.5% according to Google. However, for the 90% of websites that do not engage in any testing, the average conversion rate drops to around 1%, meaning around 99 visitors out of 100 come to their website and do not purchase. If a company can increase its conversion rate from 1% to 2%, then they will double their online sales without any increase in traffic.
Website optimization is also increasingly affected by website loading speeds. The typical website loads in over 5 seconds. Many websites load in much higher times, due to inefficient programming protocols, which can easily be fixed. For every second that it takes a website to load, surveys have shown a dramatic decrease in customer conversions. Google search engine rankings also increasingly take into account a website loading speed in order to provide web users the optimal experience.
"Website optimization is the secret weapon in online marketing. I have found in meeting with clients that many of them don't have Google Analytics installed, don't look at their account, and certainly don't have any idea what their conversion rate is. There is a reason that the top 10% of websites make over 90% of the sales online. Amazon has a website conversion rate of well over 10% on their website because they test everything, and continually innovate and create new, better experiences for customers," says founder and CEO, Samuel P.N. Cook, "So as big websites like Amazon, Zappos, and Ebay all innovate, they raise the expectation of users across the web. We call this "user learned experience" which teaches web users what to expect. If you have a website that is more than a year old, and you haven't updated it with testing and best practices, chances are you are falling behind and your conversion rates are dropping."
Prism Communications is a full service internet marketing company that cuts through the myriad of internet marketing tactics and develops a coherent strategy for companies looking to grow their online presence. Prism, with its focus on strategy before tactics takes internet marketing into three main phases for clients: 1) Attract - bringing the right kind of visitors to their website; 2) Convert - turning those visitors into leads, prospects or clients; and 3) Relate - developing long term, lasting relationships with leads, prospects, and clients through constant communication. To learn more about Prism Communications, or to contact them for a free consultation for internet marketing solutions, email them at sam(at)prism-communications.com or call them at 917.319.2229.