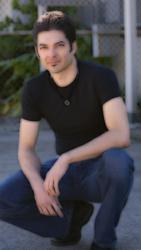 Dating Guru Reveals What Attracts Women in New Report
San Mateo, CA (PRWEB) July 26, 2012
"It's not like men need to go get another college degree to figure out what women want, but they do need to know some basics about attraction," Carlos Xuma says in his report on texting. "There are certain traits that attract women and the good news is that most men can easily adopt these traits with a little effort and self-reflection."
Xuma, who is an expert on alpha male traits, outlines exactly what they are and how men can make them a part of their own personality in simple steps.
"Part of being an alpha male is not only knowing what attracts women, but also knowing what traits make a man unattractive to women," Xuma says in his report.
For instance, men who are too fawning and too sweet to women often lose out, he says.
"It's not fair, but one key rule in knowing the rules of attraction is realizing that a guy must always give the woman something to desire," Xuma says. "If the woman thinks the guy is completely wrapped around her little finger, even if he is technically the perfect man for her, she may just get bored."
Another trait that Xuma advises men to avoid when learning what attracts women is any behavior that indicates the man is needy or wimpy.
"Men need to understand that women are biologically programmed — on a primitive level — to be attracted to men who are strong and capable," Xuma says. "It's not even something that most women are consciously aware of. It's more of a biological response."
Even the most intelligent, super self-sufficient, independent women will display this preference, he said.
"There is absolutely nothing wrong with being a sweet, sensitive caring guy," Xuma says. "But men who know what attracts women also know to temper that with alpha male traits of competence and confidence and the ability to provide and be the man."
That doesn't mean a man literally has to provide for a woman, just that he demonstrates that he has the ability to do that, Xuma says.
"Much of what attracts women is appearances and how a man portrays himself to others," he says.
Carlos Xuma has been featured in, and authored, numerous books and articles, including The Bad Boy Formula, Secrets of the Alpha Male and the Girlfriend Training program. He also has taught hundreds of men how to attract women. He has spent the last decade devoting his life to making men successful in the dating arena and is known for his website, http://www.win-with-women.com. His expertise ranges from approaching women, to asking women out, to attracting women and how to text a girl. He has appeared on ABC and CBS television and shared his expertise as a dating expert. For more information, visit Carlos Xuma's website at http://www.attractwomen.com