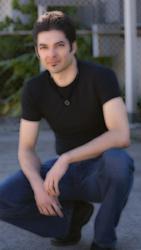 Dating Expert: Seduction Techniques That Really Work
San Mateo, CA (PRWEB) July 24, 2012
"One of the first things men need to learn in their arsenal of seduction techniques is that making a woman weak in the knees often involves efforts that take place before they even see each other in person," Carlos Xuma says in his new report on seduction. "That's a big difference between men and women: planting the seed for seduction early on, before a date can mean all the difference in the world."
Xuma's report outlines many methods to incorporate seduction techniques early on, such as sending a sexy text or giving a brief, but intense kiss in the morning before each person leaves for his and her busy day.
"That is the very first step in seducing a woman, but there are many more tips and seduction techniques that will make women swoon," Xuma says. "For instance, it is important for men to learn how to touch a woman, when to touch a woman and where to touch a woman. Especially at first. Most women are not going to be seduced if a guy grabs their butt, say, but will be if the man touches them seductively on the lower back as he is moving past her."
Little tips and techniques like this can make all the difference, Xuma explains.
"Most men would like to think they were born with the knowledge of how to seduce women, but the reality is nobody is born with this skill," Xuma said. "Every guy has to learn, some way or the other, what women want and learning seduction techniques is a key step in this."
In today's dating arena, any man who wants to be successful with women has to have a leg up on the competition and knowing a plethora of strategies and tips will give them that advantage, Xuma says.
"The great thing is with just a little bit of knowledge, a guy can improve his game exponentially," Xuma says. "There is no shame in trying to get better. It's all about being the best man he can be and offering that up to the women, he meets and wants to date. In that situation, everyone wins."
Carlos Xuma has taught hundreds of men seduction techniques and how to attract women through his books, websites, such as http://www.attractwomen.com, and personal appearances. In fact, he has spent the last decade devoting his life to making men successful in the dating arena and has appeared on ABC and CBS. He has authored numerous books and articles, including The Bad Boy Formula, Secrets of the Alpha Male and the Girlfriend Training program. His expertise ranges from approaching women, to asking women out, to attracting women and how to text a girl.
For more information, visit Carlos Xuma's website at http://www.carlosxuma.com