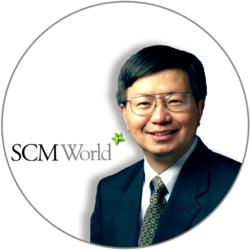 'Membership will grant academics access to the entire content bank and provide a platform for manufacturers & retailers to engage directly with universities for talent acquisition programmes.'
Dr. Hau Lee
London, United Kingdon (PRWEB) July 22, 2012
SCM World, the leading global community and think-tank for senior level supply chain, operations & procurement executives has today announced a global university partnership programme where thousands of students will be able to access content produced directly from Chief Supply Chain & Chief Procurement Officers within Fortune 500 & Forbes Global 2000 manufacturers and retailers worldwide.
The programme will provide academics across the world with direct access to content in the form of webinars, white papers & case studies featuring best practices, innovations and experiences of hundreds of manufacturers & retailers that strive to make supply chain management a competitive differentiator for their business. Jonathan Bennett, Co-CEO of SCM World commented 'SCM World continuously look for ways to raise the profile of supply chain management as a profession and this programme demonstrates that passion and commitment by providing academics with free access to an incredible source of content that will help nurture the budding supply chain leaders of the future'.
The initiative has been led by Dr. Hau Lee who sits on the board of SCM World as Chairman & Non-Executive Director. Dr Lee says 'I am delighted to announce the vision has become a reality - all universities and business schools globally are now able to apply for complimentary membership of SCM World. The membership will grant access to the entire content bank and provide a platform for manufacturing & retailers to engage directly with the universities for sharing thought leadership and helping develop their future talent. The programme will also provide an arena for universities to collaborate with our members directly on talent acquisition drives.'
SCM World's Faculty is made up of over 150 practitioners and academics and is governed by an Executive Advisory Board (EAB). The EAB is an exclusive group of highly influential global supply chain and operations leaders from across industry and serves to debate and direct the content architecture for SCM World.
EAB Committee Members include:

Oliver Sloane, Co-CEO, SCM World
Kevin O'Marah, Chief Content Officer, SCM World
Dr. Hau Lee, Chairman, SCM World
Geraint John, SVP Research, SCM World
Fahim Afghan, VP Content, SCM World
Peter Gibbons, EVP Supply Chain, Starbucks
Beth Ford, EVP, Chief Supply Chain & Operations Officer, Land O'Lakes
Hans Van Alebeek, CVP Operations & Technology, Nike
Brian Tobey, CVP, Manufacturing, Supply Chain Information & Services, Microsoft
Tim Harden, President Supply Chain & Fleet Services, AT&T
Pier Luigi Sigismondi, CSCO, Unilever
John Haydon, EVP & Chief Supply Officer, Philips
John Church, SVP Supply Chain, General Mills
Quentin Roach, CPO & SVP, Merck
Dennis Omanoff, SVP Supply Chain & Procurement, Seagate
Jim Rowan, Former COO, Global Manufacturing & Supply Chain, Research in Motion
Dan Gilbert, EVP, Operations & Customer Service, Barnes & Noble
Angel Mendez, SVP Cisco Transformation, Cisco
For more information please contact the Head of the SCM World University Partnership Programme:
Lisa Stone
SCM World
Lisa(dot)stone(at)scmworld(dot)com
+44 (0) 20 3465 9055
About SCM World:
SCM World is the leading global community and think-tank for senior level supply chain executives. Hosting a dynamic and interactive annual programme of end-user and academic-led webinars, events and research projects for its members, SCM World is the de-facto benchmark for forward-thinking supply chain leaders and their global teams to stay current through cutting edge content. Organisations from across multiple industry verticals use SCM World to further enhance supply chain talent management & benchmarking. Member companies include HP, Nestle, Intel, Tyco, Jaguar Land Rover, Avnet, Microsoft, Unilever, Philips, Dell, Walt Disney, Carrefour, Nike, GlaxoSmithKline, Cisco, Schneider Electric, AT&T, Shell, Motorola, BASF, Applied Materials and many more.