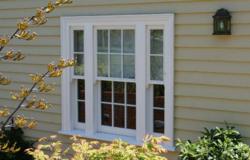 "We've created a five year plan to develop the business to a controllable size, utilising available capacities without over stretching volumes or compromising quality."
(PRWEB UK) 23 July 2012
Following a series of changes within the business, Westbury Windows & Joinery, the manufacturer of high quality bespoke windows and doorsets, has announced record turnover - an increase of 41% in January to June 2012 compared to the same period last year. In fact, turnover for the first six months of 2012 has already outstripped 2011 in total by 20% and projected figures continue to look strong. The volume of orders is also up by a quarter (23%), demonstrating the company's ability to win an increased number of larger projects.
Westbury is gaining business from discerning architects, specifiers, developers and homeowners alike who understand the benefit of a quality timber window that combines classic detailing, such as internal beading, with energy efficiency, manufactured with state of the art machinery and modern joinery techniques. At present, three quarters of all the company's business is windows with the remainder being external doorsets such as French and Folding/Stacking systems. Both casement and sash windows designs have seen an increase in sales: of particular note is Westbury's Heritage Sash Window: its traditional sight lines that are sympathetic to the requirements of conservation issues has seen it accepted by Local Authority officials and embraced by homeowners.
Founder and MD, Jonathan Hey accredits the success to three specific reasons:
"By recruiting John Mumford and Chris Wood [formerly of Mumford & Wood] we have sent out a very clear message that we are taking a determined stance with like-minded, experienced individuals to manufacture and sell high quality products. Secondly, we believe our new product and targeted specifications have elevated our product above that of our competitors and finally our investment in new technologies allows for precision manufacturing, meaning we are perfectly positioned to increase production without compromising on quality."
New Developments:

Technical department focused on broadening the Westbury Heritage and Contemporary timber window and door offer. Also developing the high performance Westbury Heritage range, to further exceed current regulations while meeting those required in the future.
Site survey and installation service with Westbury providing a complete service, taking full responsibility from beginning to end.
New showrooms at the Westbury timber window and door factory in Essex. Providing customers with two full size Garden Rooms in contrasting styles which allow the company to demonstrate full sized products in situ.
Jonathan Hey summarised:
"I'm particularly heartened by the variety of clients we are attracting - this should stand us in good stead for future growth and minimise any potential risk from the economy if the building sector should sustain any further setbacks. However, we believe that clients who appreciate quality are still willing to invest in superior products as they understand these will provide longevity and a greater return on investment.
"We've created a five year plan to develop the business to a controllable size, utilising available capacities without over stretching volumes or compromising quality. We've now got an incredibly experienced team with a shared vision to create the best products on the market, which are delivered on time with a range of support options, dependent on the client requirements."
For more information please visit http://www.westburyjoinery.com/