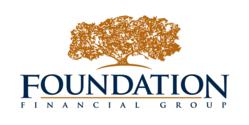 The local retail branch network gives us the opportunity to step out of our office towers, meet our local customers face to face, and better service the needs of our client base
Denver, CO (PRWEB) July 22, 2012
Today, members of the Foundation Financial Group Real Estate Division traveled in search of office space in the Denver, Colorado area. Foundation Financial is looking to bring jobs to the local Denver market.
Foundation Financial Group is strategically opening offices in major metropolitan areas across the country. In their nationwide expansion plan, Foundation Financial is moving away from their traditional large east coast Regional Sales centers to a more intimate setting of retail branch network offices. These retail branches will be located throughout the Midwest to the west coast.
"We are looking to expand our physical presence in hometown markets," said Foundation Financial Group SVP of Branch Network Operations, Marc Chillion. "It's our goal to have forty retail branches open and operational in the next 18 months. The local retail branch network gives us the opportunity to step out of our office towers, meet our local customers face to face, and better service the needs of our client base."
Foundation Financial Group has realized tremendous growth over the last two years. In 2011, Foundation Financial launched three new financial services divisions to accompany their established mortgage division, and opened one Regional Sales Center and five Branch Network Office locations across the nation. During the first half of 2012, Foundation Financial Group launched their Wichita Branch Network Office location and expanded their Marketing Division, their Public Relations Division, and their Atlanta Mortgage Division. Expansion goals for the remainder of 2012 call for doubling the Foundation Financial Group Branch Network of retail offices.
About Foundation Financial Group
Foundation Financial Group is a multibillion dollar financial services corporation. FFG offers its customers Best in Class service through its Insurance, Retirement, Mortgage, and Tax Services. Named one of the fastest growing financial companies in the country by INC magazine, FFG has continued to grow its nationwide presence with over 100,000 new customers per year in 38 states. In addition to the value that Foundation Financial provides every customer, it is also dedicated to its communities and the people who live in them. Through a vast array of philanthropic endeavors the company not only provides significant monetary donations but also fosters a workforce environment that encourages all team members to personally make a difference. Foundation Financial is committed to its strong focus on customer service and community investment as it continues to grow and compete with the largest financial institutions in the world.
For additional information, interview and image requests, contact the Foundation Financial Group Public Relations team at 866-659-3200.