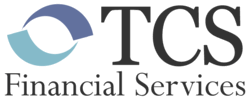 GREENSBORO, NC (PRWEB) July 23, 2012
TCS Financial Services, Inc., (http://www.tcsfinancial.com) an independent wealth management firm providing investment advisor and financial planning services, has announced the purchase of office space and the relocation of the corporation to the Brassfield Professional Center in Greensboro, NC. The move will secure its ties to both the Piedmont Triad and Greensboro and improves its ability to service its growing client base in the area. The new location at 2012-B New Garden Road provides additional space for the company to continue to expand and meet the needs of it's clients.
Lawrence W. Wiswall Jr. CFP®, the firm's principal, said "the move into this larger space will assist with the company's presence in Greensboro and service our increasing number of clients there. It at same time also provides us with a more centralized location that is easily accessible to existing and future clients; this includes the growing number of people moving to northwest Guilford County."
Lawrence, a Certified Financial Planner™ Practitioner (CFP®), holds dual degrees from Carnegie Mellon University in both Industrial Management and Economics and is a member of the Financial Planning Association and Society of Financial Service Professionals.
For additional information on TCS Financial Services, Inc., visit http://www.tcsfinancial.com/about.php or call 1-877-827-4685
About TCS Financial Services, Inc.
TCS Financial Services, Inc., formed in 2005, is a Delaware corporation based in Greensboro, North Carolina. The firm offers independent wealth management focusing on investment advisory services and financial planning for clients across the U.S. and has over $30 million in assets under management.