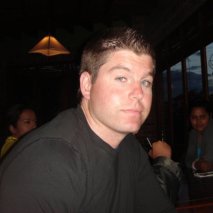 hoboken, NJ (PRWEB) July 23, 2012
In a new report released by dating coach Bobby Rio, the topic of "small talk" is given an entirely new perspective in the world of dating and relationships. The report, titled "Small Talk Tactics" provides readers with tips for making dull or mundane conversation into something Rio deems "sexy."
The guide, which Rio is currently giving away for free here, starts with an embarrassing story from Rio's past involving a conversation with a woman at a party that goes horribly wrong. The moral of the story is that when men and women communicate as potential romantic interests, the conversation must contain elements of flirtation and sexuality or else either party risks the dreaded "friend zone" speech.
One of the main ideas that is stressed throughout the entire report is that at some point you need to "break rapport." This is advice that counters the usual dating guru advice that claims you need to continually create more rapport. Rio says "Too many men confuse rapport with attraction. They are not the same thing. When you create too much rapport the woman begins to feel too comfortable around you and the sexual tension plummets."
So how does small talk fit into all of this? Rio says that the majority of conversation that takes place between men and women actually consists of small talk. And that it is knowing how to spin even mundane conversation topics into something that is more fun, flirtatious, and sexy.
"It's the way the small talk is presented that makes all the difference," says Rio. "Say something one way and your bore her brains out. Say it another way and suddenly she's imagining dating you."
Fun seems to be a magic word for Rio. The majority of what he teaches men around the world involves showing them how to have more fun around women. Rio often says the major reason so many guys find difficulty connecting with a woman is because they try too hard to be someone they're not, and instead of relaxing and having fun with a woman they become nervous, insecure, and awkward.
Bobby Rio, who has been teaching men how to communicate with the opposite sex for over six yeas now, also has an entire audio program focused on conversation called Make Small Talk Sexy: Conversation Escalation. And also provides men with advice such as how to ask for a woman's phone number, how to ask her out on a date, and much more.
To learn more about Bobby Rio check out his books on Amazon: http://www.amazon.com/Bobby-Rio/e/B006MMXW78