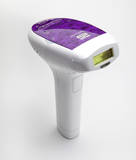 The campaign is a result of hard work, creativity and innovative thinking of all parties involved
Seattle, WA (PRWEB) July 20, 2012
DNA Response, Inc., provider of turnkey multi-channel e-commerce, on-line marketing and order management solutions, has launched a new Direct Response Television campaign for Flash&Go. DNA Response has partnered with Cesari Direct and Triton Technologies, Inc. to launch this campaign. Designed for men and women, the Flash&Go is an FDA cleared home-use device for obtaining permanent hair removal results and is suitable for all areas of the body, including the face. Flash&Go uses highly sophisticated Home Pulsed Light™ (HPL) technology to safely and effectively provide long-term hair removal results, and helps to capture all the clinical benefits of pulsed light for hair removal at home.
"In 2011 there were almost 1 million hair removal procedures performed in physician offices. Advancements in technology have allowed Flash&Go to have the same FDA clearances as these in-office laser hair removal devices", said Michael Bank, President, North America of Home Skinovations . "We are pleased to provide this breakthrough hair removal technology for effective hair removal for the face and body".
Customers will have an opportunity to purchase Flash&Go using installment payment plan and enjoy quick order fulfillment and delivery, powered by DNA Response. As an added bonus customers will also receive Silk'n HydraMist moisturizing spray and an extra all-over hair removal cartridge for their Flash&Go device. Home Skinovations, the leader of laser and pulsed light technology in skincare, is so confident in the quality and effectiveness of its product, that it extends a 90-day money back guarantee to its customers.
"We are very pleased to bring this revolutionary product to the market and give consumers a chance to save money on their cosmetic needs," said Ranjit Mulgaonkar, President and CEO of DNA Response, Inc. "The campaign is a result of hard work, creativity and innovative thinking of all parties involved".
DNA Response offers a unique, flexible and robust order management and fulfillment platform and DRTV integration solution that streamline the process of launching new products to the market. Single page DRTV sites are highly optimized for e-commerce conversions through the use of industry best practices, new testing methodologies, custom re-targeting and real-time offers plug-ins. DNA's platform easily integrates with the call center partner, Triton Technology, Inc., and all orders, placed via phone or the website, funnel into one DNA fulfillment channel, which provides customers with Amazon-like shopping experience.
About DNA Response. DNA Response, Inc. (DNA) provides turnkey e-commerce, online marketing, and order management services to companies in the $300 Billion direct response market. DNA clients sell products direct to consumers using TV, radio, print catalogs, web and mobile as their sales channels. DNA's ECOM2™ platform utilizes state-of-the art cloud computing technologies and services to improve operational efficiency by reducing transaction costs, eliminating credit card declines, and lowering order cancellations and product returns, while simultaneously increasing online revenue for our clients. DNA provides universal order management for processing orders in real time from all the sales channels with full visibility to the business for the clients. DNA generates incremental revenues and helps build a brand for our clients by providing comprehensive e-commerce and online marketing services.