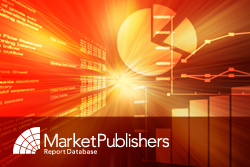 London, UK (PRWEB) July 20, 2012
The global economic slowdown has reduced the defense budgets of most leading spenders in the world, including the US, France, Germany, and the UK. These countries have cut back their spending on various defense sectors such as space, aircraft, and military vehicles.
However, these budget cuts have propelled the military aviation MRO industry as countries now prefer to maintain, repair and upgrade their existing fleet instead of buying new equipment. High growth markets such as India and China have been formulating continuous programs to enhance their military aviation MRO sector, with the US too focusing on maintaining their existing fleet.
New report "The Global Military Aviation MRO Market 2012-2022" provided by iCD Research has been recently published by Market Publishers Ltd.
Report Details:
Title: The Global Military Aviation MRO Market 2012-2022
Published: July, 2012
Pages: 178
Price: US$ 4,800
http://marketpublishers.com/report/industry/other_industries/global_military_aviation_mro_market_2012_2022.html
The report covers an extensive analysis of the global military aviation MRO industry. It offers detailed review of both historic and forecast global industry values, factors influencing demand, the challenges faced by industry participants, analysis of the leading companies in the industry, and key news.
Report Contents:
1 INTRODUCTION
1.1 What is this Report About?
1.2 Definitions
1.3 Summary Methodology
1.4 About Strategic Defence Intelligence
2 EXECUTIVE SUMMARY
3 GLOBAL MILITARY AVIATION MRO MARKET SIZE AND DRIVERS
3.1 Military Aviation MRO Market Size and Forecast 2012-2022
3.1.1 Global military aviation MRO market to show positive growth during the forecast period
3.2 Global Military Aviation MRO Market - Regional Analysis
3.2.1 North America dominates the global military aviation MRO market
3.2.2 Demand for Attack Aircraft MRO in the US to support the global Military Aviation MRO market
3.2.3 Military aviation MRO market to be robust in Europe due to planned budget cuts
3.2.4 The aviation MRO market in the Asia-Pacific to be driven by spending in China, Australia and India
3.2.5 Military aviation MRO market in the Middle East to increase during the forecast period
3.2.6 Brazil expected to be the highest spender in the Military Aviation MRO sector in the Latin American region
3.2.7 Military aviation market in Africa expected to increase over the forecast period
3.3 Military Aviation MRO Sub-Sector Market Size Composition
3.3.1 Attack Aircraft MRO market to record strong CAGR growth
3.3.2 Transport aircraft MRO to account for the second largest segment in this sector
3.3.3 Market for rotor craft MRO to account for the third largest segment in this sector
3.3.4 Market for UAV MRO to register a CAGR of XX% during the forecast period
3.4 Demand Drivers and Growth Stimulators
3.4.1 Aging military aircraft fleet
3.4.2 Technological innovations driving the military MRO market
3.5 Defense Budget Spending Review
3.5.1 European capital expenditure expected to increase during the forecast period
3.5.2 Asian defense budgets expected to increase at a robust pace
3.5.3 North American defense expenditure projected to decline marginally during the forecast period
3.5.4 Modernization programs likely to drive defense expenditure in South American countries
3.5.5 Military budgets of African countries expected to increase during the forecast period
3.5.6 Defense budgets of Middle Eastern countries likely to increase during the forecast period
3.6 Defense Modernization Review
3.6.1 Financial constraints causing delays in European defense modernization programs
3.6.2 Defense budgets of Asian countries likely to be driven by competitive arms acquisitions
3.6.3 Global economic slowdown leading to defense budget cuts in the North American region
3.6.4 Need to replace aging equipment driving South American defense expenditure
3.6.5 Security threats increasing the defense budget of African countries
3.6.6 Demand for air defense systems is likely to increase in the Middle East
4 INDUSTRY TRENDS, RECENT DEVELOPMENTS AND CHALLENGES
4.1 Technological Developments
4.1.1 DSTO has developed the C-130J aircraft propeller balancing software
4.1.2 Snubber technology to result in cost savings in engine repairs
4.1.3 An acoustic system developed to monitor the structural integrity in military aircraft
4.2 Market Trends
4.2.1 Countries outsourcing MRO work
4.2.2 Growth in performance based logistics (PBL) contracts
4.2.3 Civil MRO providers crossing over to the military domain
4.3 Industry Consolidation
4.3.1 Joint programs expected to increase over the forecast period
4.3.2 Companies are expected to consolidate in the face of global defense budget cuts
4.3.3 Private equity interest growing in the aviation MRO sector
4.4 Key Challenges
4.4.1 High taxes hamper indigenous growth in some countries
4.4.2 Lack of skilled personnel
5 SWOT ANALYSIS OF THE MILITARY AVIATION MRO MARKET
5.2 Strengths
5.2.1 Military aviation MRO outsourcing by leading defense spending nations driving growth for the sector
5.2.2 Procurement and modernization initiatives driving the market
5.2.3 Force readiness initiatives by major defense spenders are providing impetus for market growth
5.3 Weaknesses
5.3.1 Lack of domestic MRO capabilities in some countries
5.3.2 Long cycle times often lead to a reduction in military equipment inventories
5.3.3 Performance based contracts impair profitability for aviation MRO providers
5.4 Opportunities
5.4.1 Many nations currently possess aging fleets of aircraft
5.4.2 Defense budget cuts expected to channel more funds towards the military aviation MRO sector
5.5 Threats
5.5.1 A large portion of the MRO workload brought under the ambit of government depots in US
5.5.2 The US and European economic crisis
6 COUNTRY ANALYSIS - MILITARY AVIATION MRO MARKET
6.1 United States Market Size and Forecast 2012-2022
…
More new market research reports by the publisher can be found at iCD Research page.