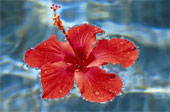 Change your spin...change your life.
(PRWEB) July 25, 2012
http://www.naturespiritholistics.com Author, Intuitive Therapist, Cathleen Miller http://www.naturespiritholistics.com has released a new Monthly Wellness Savings Plan to help more people afford afford regular holistic therapy support for their health, relationship and life issues. Cathleen works and teaches internationally with customized techniques to help clients reach their highest potential in life. "Radiant health is not just about what your body is doing. It reflects the 'wellness' of relationships, finances and an overall happy life."
One of the top medical complaints internationally is anxiety, often resulting from basic life stress. Most people seek relief for this through medications, alcohol, or other ways that can actually create additional health challenges in the long run. Intuitive Therapy has helped people all over the world to find natural solutions to anxiety, depression and similar issues.
Intuitive Therapy combines intuitive comprehension of what the body, mind and outer subtle layers are doing, while directing the flow of the entire system into greater harmony. Shifting the body and mind in this way also influences creative energies that affect our business and relationships, to help us improve them all. When working from a wholeness or holistic perspective, all parts are relevant and addressed to improve the quality of life in every aspect that sometimes we may never have been aware were connected.