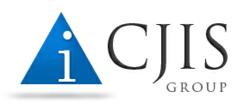 Herndon, VA (PRWEB) July 23, 2012
PJ Doyle, founder of CJIS GROUP, the leading provider of market intelligence regarding technology in law enforcement, and Nancy Kolb, Senior Program Manager, Community Safety Initiative with the International Association of Chiefs of Police, ( IACP) will review and discuss the implications of a recent survey conducted by the IACP regarding the use of social media in law enforcement.
Ms Kolb will discuss how the study was conducted, what were the major findings and most importantly what were the lessons learned.
Additionally, Mike Jachles, Media Relations of Broward County Sheriff's Office will discuss several success stories of using social media in law enforcement including:
o How is the use of social media helping the community and law enforcement communicate?
o How extensive is the use of social media in solving crimes?
o How has social media changed law enforcement delivery systems?
Title: Using Social Media in Law Enforcement
Date: Thursday, July 26th, 2012
Time: 2:00PM - 3:00PM EDT
Click HERE to Reserve your Webinar seat now!
Speakers Background
Nancy Kolb is the Senior Program Manager for Community Safety Initiatives with the International Association of Chiefs of Police (IACP). She oversees a diverse portfolio of projects including IACP's Center for Social Media. Ms. Kolb regularly speaks about law enforcement's use of social media. She previously managed the national Volunteers in Police Service (VIPS) Program.
Mike Jachles is a public information officer with the Broward County, Florida Sheriff's Office. He covers both law enforcement and fire-rescue for the nation's largest fully-accredited sheriff's office. He also is the chair of the Southeast Regional Domestic Security Task Force's Joint Media Information Work Group, comprised of Broward, Miami-Dade, Monroe and Palm Beach counties and is also the public information task force chair for the Broward County Emergency Coordinating Council. He is a member and chair of the Florida Association of Public Information Officers (FAPIO), which oversees the State PIO Deployment Team. He is also on the State Management Team and a member of the Florida Law Enforcement Public Information Officers Association (FLEPIOA) and the Florida Fire Chiefs' Association (FFCA).
CJIS GROUP
CJIS GROUP is the leading provider of pre-RFP market intelligence regarding IT procurements in the criminal justice and public safety market in the US. Many of the largest IT vendors, as well as specialized vendors, use CJIS's web-based market intelligence to plan their sales activities to police, fire, emergency services, courts and corrections agencies across the US