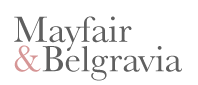 With live music, games and lots of fun entertainment, the free Summer in the Square event will help everyone in Mayfair celebrate the Olympic Games in style
(PRWEB UK) 23 July 2012
Disappointed sports fans who missed out on tickets for the London 2012 Olympics can still enjoy a spectacle in the capital this summer: thanks to Grosvenor's free Summer in the Square event in Mayfair.
Summer in the Square, starting on July 26, will feature 18 days of fun, games, music and entertainment.
The free festival will run concurrently with the Olympics. The Games are being televised on a big screen in Hyde Park, just a few minutes' walk from the Summer in the Square event in Grosvenor Square, Mayfair.
Families can enjoy the best of both worlds: splitting their time between key Olympic events on the big screen in Hyde Park, and taking part in fun activities at Summer in the Square.
The square, in the heart of Mayfair (http://www.grosvenorlondon.com/Locations/Mayfair/Pages/Mayfair.aspx), will have live music, theatre, food and drink, and children's entertainment.
During weekdays, from noon to 2pm, a host of jazz, soul and classical musicians will entertain crowds. Harpist Olivia Jageurs, saxophonist Kit Mlynar and cellist Lizzy May are bound to be highlights.
The stage will also be handed over to theatre companies to recreate some of Shakespeare's most dramatic scenes, including the Principal Theatre Company's Midsummer Night's Dream.
Visitors can try their hand at croquet, chess, table tennis and boules, or enjoy a giant-sized version of family favourite games like Snakes and Ladders or Connect 4. There's also a host of interactive sessions, such as yoga and tai chi classes, Latin and Samba dancing, and pilates sessions.
Over the weekends of Summer in the Square, children's entertainers will be on hand performing puppet shows and making balloon models.
Food and drink will be available, with a range of snacks and refreshments to help recharge the batteries.
"With the Olympic Games, London is going to be bustling with activity this summer," said Will Bax, Grosvenor's Director of Mayfair . "With large crowds and thousands of visitors flooding into London, having the option to escape the hustle and bustle and enjoy some quality family time will be a relief for many parents.
"Our Summer in the Square event will turn Grosvenor Square into a fun-filled alternative to the competition and ceremony of the Games –visitors can come and sample the fun without making a huge detour from the centre of the action.
"With live music, games and lots of fun entertainment, the free Summer in the Square event will help everyone in Mayfair celebrate the Olympic Games in style."
Entry to Summer in the Square is free and will run from Thursday, July 26 to Sunday, August 12. Grosvenor Square will be open to the public every day between 11am and 7pm and 8pm.
For more details about Summer in the Square in Mayfair, places to visit or stay during the London Olympics, or the best restaurants and shops in Belgravia and Mayfair, visit http://www.grosvenorlondon.com
ENDS
Notes to editors:
For additional press information, please contact Tania McNally, Amber Greenwood, Tamarisk Saunders-Davis or Sophie Wilkinson at LUCHFORD APM on +44(0)20 7631 1000, or email firstname(dot)lastname(at)luchfordapm(dot)com.
About Grosvenor
With heritage stretching back more than 300 years, private property group Grosvenor has grown to become one of the largest in the UK. With head offices in Mayfair, and a portfolio of Belgravia apartments (http://www.grosvenorlondon.com/Locations/Belgravia/Pages/Belgravia.aspx), Mayfair shops and some of London's best restaurants, Grosvenor London manages its estate to maintain Mayfair and Belgravia's reputation as London's most distinguished district. The area includes South Audley Street and Mount Street, as well as Bond Street and Saville Row, with some of the capital's most famous shops, including Purdey, Stewart Parvin and Jenny Packham.
About Summer in the Square
Hosted in Grosvenor Square in the heart of Mayfair, Summer in the Square is an 18-day family festival featuring fun, games and entertainment. Just a short distance from London's Hyde Park, where Olympic events will be shown on a huge screen, Grosvenor Square will host live music, food and drink and family activities through the duration of the London 2012 Olympic Games. The free events start on Thursday, July 26 and will end on Sunday, August 12.