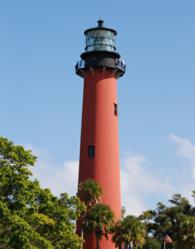 Jupiter, FL (PRWEB) July 22, 2012
There are so many wonderful reasons to live in Jupiter, Fla., that Coastal Living Magazine has deemed it one of "America's Happiest Seaside Towns."
In its July issue, the magazine picked the laid-back enclave nestled between the wild-and-scenic Loxahatchee River and the Atlantic Ocean as one of 15 U.S. cities with a coastline and that certain je ne sais quoi.
The magazine raved about the environmental features, picturesque scenery and entertainment options and that make Jupiter a standout community. The editors pointed to the impressive loggerhead-turtle population, which this year is having a wonderfully healthy nesting season. Female turtles swim to shore in the dark of night to dig a nest and lay their eggs, an awe-inspiring act of nature that is uniquely Floridian.
The article, which was discussed on the Today show by Kathie Lee Gifford and Hoda Kotb, also mentioned Jupiter's network of waterways, inlets and forks that make homes for sale on the Loxahatchee River a hot commodity. The low-key lifestyle, the luxury amenities and the number of things to do add to the town's allure.
For entertainment, the 40,000 year-round residents can travel a few miles to Roger Dean Stadium to watch the Miami Marlins and St. Louis Cardinals during Spring Training. The stadium is part of the gorgeous neighborhood of homes in Abacoa.
Jupiter is in good company the "America's Happiest Seaside Towns" list. Among the other 14 finishers are Kiawah Island, S.C., Naples, Fla., Sausalito, Calif., Lake Bluff, Ill., Tiburon, Calif., Laguna Beach, Calif., Half Moon Bay, Calif., Chatham, Mass., Lahaina, Hawaii, Marblehead, Mass., Stinson Beach, Calif., Cohasset, Mass., Duxbury, Mass., and Solomons Island, Md.
Waterfront Properties and Club Communities, which is based in Jupiter, specializes in home and land sales in the area and has been in business for more than 30 years. Its local sales force knows a lot about the town and provides helpful information to clients looking to live there.
For information, call Rob Thomson at 561-746-7272.