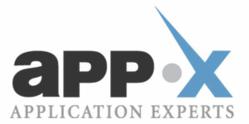 Institutional investors like endowments have unique needs when it comes to tracking and reporting because they're typically managing relationships and monitoring activity across a variety of investments and investment types, said Kevin Kelly, CEO of App-X
Denver, Colorado (PRWEB) July 23, 2012
Application Experts (App-X), the leading provider of web-based solutions for the alternative asset management community, today announced that both the University of Minnesota and New York's The Rockefeller University have selected the company's AIM software to track and manage endowment funds. The two universities join a growing list of endowments using AIM to provide better insight into current and potential investments.
The University of Minnesota Office of Investments & Banking will use AIM to track the fund managers in their pipeline and the funds in which they have invested. They will also use customized reporting functionality to create annual valuation reports of invested funds which they can pass on to their auditors as needed.
The Rockefeller University's investment office will be using AIM software to track manager due diligence as well as performance of existing managers, and to record notes from all calls, meetings and emails related to the investing of the university's endowment.
Built on the Salesforce.com platform, AIM provides a deeper understanding of all investments in an endowment's portfolio. The software can be uniquely configured for endowments and foundations and provides better visibility into investment information for organizations that have outgrown spreadsheets.
"Institutional investors like endowments have unique needs when it comes to tracking and reporting because they're typically managing relationships and monitoring activity across a variety of investments and investment types," said Kevin Kelly, CEO of App-X. "AIM helps by centralizing institutional knowledge, streamlining reporting and enhancing compliance capabilities – which all results in greater efficiency and better analysis of current and potential investments."
The University of Minnesota and The Rockefeller University join the University of Texas Investment Management Company, Indiana University Foundation, California Institute of Technology, Pepperdine University, Tufts University and the Carleton College Endowment as educational endowments using AIM to manage and analyze investments.
About Application Experts
Application Experts, LLC, (App-X) is the leading provider of flexible web-based solutions for Alternative Asset Fund Managers and Institutional Investors. App-X clients are leaders in the Alternative Asset Community with over $80 billion in assets under management. App-X is headquartered outside of Denver with offices in Chicago. For more information, visit the App-X website.