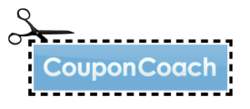 "CouponCoach.com helps shoppers save the most without sacrificing quality"
San Antonio, TX (PRWEB) July 20, 2012
Top coupon place CouponCoach.com now provides individuals and families with more opportunities to save and get more items on their carts for less by offering free printable coupons by state. This allows shoppers to get the most value for their money by taking advantage of promos, deals, and bargains that are offered specifically by stores and manufacturers to their specific state.
In these economically challenging times, the free printable coupons from CouponCoach.com offered by state are very relevant since it is very common for people to struggle during grocery shopping to fit their small budget. There are so many items and supplies needed by a household to function properly but the continuously increasing prices make it hard to get them all on a limited budget. This is the problem aimed to be solved by the new offering from the top coupons website. By giving free coupons concentrated by state, people living in and around that state can maximize their gains by getting the coupons and enjoying the discounts they provide. It is now easier than ever to find coupons for beginners.
According to the coupon experts at CouponCoach.com, using these coupons regularly yields savings up to 50% at the checkout counter. However, simply getting the coupons offered to your state and randomly using them will not give out the best results. A good couponing strategy is needed to get the best value for the coupons and the biggest money savings. This is why the website also offers users pro coupon tips and strategies to adopt so they can learn how to use the free coupons in the most effective way. The best thing about the couponing methods provided by the website is that anyone can follow them easy and get the most satisfying results, both for new coupon users and the pros.
More than the free printable coupons and the tips, CouponCoach.com also provides shoppers who visit the website daily with complete access to their coupon database which holds a wide collection of coupons for many items and supplies online. This database is regularly updated to add in the latest coupons from the various stores and manufacturers which offer their loyal customers coupons both to reward them and to encourage their business. For those looking to make the biggest savings in groceries, CouponCoach.com suggests frequenting the coupon database to not miss out on the hottest deals and bargains as the coupons by state can come and go quickly particularly the ones offered by state as families and individuals highly anticipate these for the most savings.
Indeed, savings off grocery shopping do not come by accident, instead it must be earned but with coupons website like CouponCoach.com frequently sharing new printable coupons now by state, individuals and families get more chances of making ends meet successfully.
About:
CouponCoach.com is a new place for free coupons. Families and individuals find high value, current, and legit coupons in the wide coupons database of the website, ranging from everyday items, supplies, branded and generic products, and many more. The website helps shoppers save the most without sacrificing quality through the use of free printable coupons. By visiting CouponCoach.com, shoppers save up to 50% off their tabs in a very easy and convenient way, thanks to free coupons.