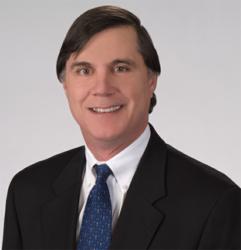 The tax rate on capital gains rises over 50%
Atlanta, GA (PRWEB) July 23, 2012
Tax rates on the investment income of "high income" taxpayers are slated to increase significantly in 2013. So whether an individual is already financially successful or they have plans of one day being so, people should be aware of what's to come. The times are changing and with them, so are the tax rates. Jeff Eischeid explains how this could impact every day American Families?
For example, the tax rate on dividend income nearly triples-rising from 15% to 43.4%. The tax rate on capital gains rises over 50%-from 15% to 23.8%. These astronomical tax rate increases are the result of an unprecedented extension of the Medicare taxes to investment income as well as the expiration of the Bush-era tax cuts.
The 3.8% Medicare surtax is applied to the lesser of two categories. The first is "net investment income." The second is "the excess of modified adjusted gross income over the threshold of $250,000 for married individuals filing joint returns." Net investment income is the excess of gross investment income over allocable investment expenses. Investment income includes interest, dividends, capital gains, annuities, rents, royalties and income from passive activities.
Net investment income does not include income from an active trade or business, whether the business is conducted through a sole proprietorship, a partnership, a limited liability company or an S corporation; distribution from IRAs, Roth IRAs or other qualified retirement plans; self-employment income; tax exempt bond interest; social security income; life insurance proceeds; or the excluded gain from the sale of a principal residence.
About the Author:
Jeff Eischeid is a CPA with areas of expertise in estate tax planning, income tax planning and personal financial planning. Jeffrey Eischeid attained his BBA degree and his Masters of Accountancy degree from UGA. He became a Georgia Certified Public Accountant (CPA) in 1983 and has since earned the American Institute of Certified Public Accountants (AICPA) Personal Financial Specialist designation. Jeff Eischeid is an avid writer and lecturer who is active in the community. To find out more about Jeff Eischeid visit his website http://jeff-eischeid.com/ .