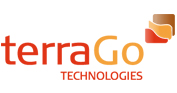 ATLANTA, GA (PRWEB) July 23, 2012
TerraGo Technologies, an innovative provider of widely adopted geospatial intelligence software, will preview its Mobile® for AndroidTM solution, as well as the recently acquired Geosemble GeoXrayTM solution, at this week's Esri International User Conference (UC) in San Diego.
Conference attendees who visit TerraGo booth 617 (Hall D) will have the opportunity to preview the upcoming TerraGo Mobile for Android solution that enables solution that enables users to increase the value of their geospatial assets by deploying TerraGo GeoPDF enterprise maps, imagery and geospatial applications to the field.
In addition, with TerraGo's recent acquisition of Geosemble Technologies, Geosemble's flagship location intelligence platform, GeoXray, will be demonstrated in the TerraGo booth. GeoXray software mines and processes text from internal and external sources including news, blogs and social media. The software analyzes data by place, time and topic and geospatially visualizes results for better planning, improved decision making and faster response for defense, intelligence, crisis management, public safety and commercial users.
Esri UC attendees will also have the opportunity to experience firsthand how the entire suite of TerraGo software easily integrates with and complements the ArcGIS® workflow. TerraGo software enables users to produce, access, update and share 2D and 3D GeoPDF® maps and imagery in connected or offline environments.
"ArcGIS users from across various sectors and verticals who attend Esri UC can experience hands-on demonstrations and see firsthand how TerraGo software extends enterprise geospatial assets for greater organizational efficiency, productivity and responsiveness," said John Timar, director, Strategic Alliances, TerraGo.
In conjunction with exhibiting at Esri UC, TerraGo will also be represented at the following events:

Saturday, July 21 – Homeland Security Summit Expo – 4-7 p.m: See why TerraGo geospatial intelligence software solutions are trusted in mission-critical disaster planning, response and recovery roles around the world. TerraGo will be located in booth H116 in the Sapphire Ballroom at the Hilton Bayfront.
Tuesday, July 24 – Federal Civilian Sciences User Reception – 6:30-9:30 p.m: Meet the TerraGo federal team during the TerraGo-sponsored Federal Civilian Sciences User Reception at the Hilton Bayfront.
Wednesday, July 25 – Special Interest Group (SIG) Breakfast – 8:00-9:30 a.m: Attend the TerraGo Special Interest Group (SIG) breakfast meeting in Convention Center room 16A. Join TerraGo CEO Rick Cobb and other senior TerraGo and Geosemble executives to learn about the latest company updates and customer successes. SIG guests will preview the upcoming TerraGo Mobile for Android solution, as well as GeoXray. Attendees will also see the recently introduced v.6 geospatial intelligence software, as well as TerraGo SDK v.3.1.
Wednesday, July 25 – Joint TerraGo-GeoEye Reception – 6:30-8:30 p.m. at Stingaree in the Gaslamp District. Please visit TerraGo booth 617 for more information.
TerraGo geospatial intelligence software also will be highlighted in the following conference sessions:

Tuesday, July 24 –Partner Session: Delivering Deep Insight through Change Detection and Analytics of Earth Imagery – 1:00-1:50 p.m., Session 1: TerraGo partner GeoEye will present the imaging and analytics process and demonstrate how GeoEye uses Esri technology for change detection and analytics of Earth imagery using TerraGo GeoPDF-based reports.
Tuesday, July 24 – Partner Session: Case Study: Bringing Innovation to Global Geointelligence through Human Geography and Predictive Analytics – 2:00-2:50 p.m., Session 2: This unclassified use case, presented by GeoEye, explores the application of geointelligence methods to open source human geography data collection and predictive analytics in a Signature Analyst/ArcMap environment. Using TerraGo GeoPDF-based reports, this case study focuses on identifying regions of conflict in Africa while providing insight and metrics on future growth.
Thursday, July 26 – Customer Presentation: Automating Map Production – 10:15-11:30 a.m.: Learn about the U.S. Army Geospatial Center (AGC) Geographer/GeoPDF Program Manager Ray Caputo discuss the Army's deployment of easy-to-use GeoPDF maps and imagery as mission-specific products for non-mappers in the field.
TerraGo is a gold partner of Esri and a silver sponsor of the International User Conference.
# # #
About TerraGo Technologies
TerraGo Technologies geospatial intelligence software and GeoPDF maps and imagery are among the most widely adopted solutions to produce, access, update and share geospatial information and applications with anyone, anywhere. TerraGo solutions enable enterprises to extend, exchange and exploit geo-referenced maps, imagery, audio, video and other intelligence in connected or offline environments. Trusted by government agencies and businesses worldwide, TerraGo solutions increase the use of geospatial data throughout and between enterprises and the return on geospatial investment through greater organizational efficiency, productivity and responsiveness. Founded in 2005, TerraGo is privately held and is an In-Q-Tel portfolio company. For more information, visit http://www.terragotech.com.
TerraGo, TerraGo Mobile for Android and GeoPDF are registered trademarks of TerraGo Technologies, Inc.
Other company names and product names are the registered trademarks and/or trademarks of the respective companies.