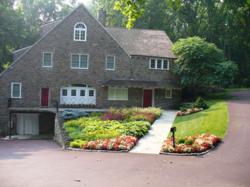 Zieglersville, PA (PRWEB) July 23, 2012
ProMark Landscaping Inc. (ProMarkLandscaping.com) has just announced the grand opening of its newly redesigned landscaping contractors website with an improved appearance, added content, increased information, and new features. These improvements have all been made to enhance the customer experience to allow for more enjoyable and informed decision making.
ProMark Landscaping, Inc. is a highly skilled professional landscaping contractors company that provides a broad range of different services that can bring out the appeal and elegance of any property. Their technically skilled, friendly personnel deliver this plethora of services to their customers.
Among those services include: commercial grounds maintenance, landscape design and installation, erosion control, tree pruning and stump removal and grinding, native plantscaping, reclaiming of wetlands, irrigation systems services, hardscaping services, storm water management and underground drainage, commercial snow removal services, and even geese management.
The new design and navigation of the website provides visitors and existing customers with greater access to a wealth of information about the many services that ProMark Landscaping provides. Beyond the information on the site itself, it also offers quick and simple form tools to communicate with the company regarding questions or comments.
Local weather reports are also available on the site, which is a convenient way to check the conditions, as well as to gauge what services may be required on a certain day, such as snow removal.
The gallery feature offers a highly useful visual resource that can help to demonstrate the success of past projects, as well as to give ideas and inspiration to customers who haven't yet made up their mind regarding the designs they want.
Also available is the free quote feature, which lets site users submit their project information in order to receive a customized price quote for the completion of the work. This feature is available for any of the services offered by the company and can be used at any time of day or night, from the comfort of the user's computer.
For more information about the new ProMark Landscaping website or any of the services that the company's landscaping contractors provide, visit the official site at http://www.promarklandscaping.com or call toll-free at 800-690-5882.