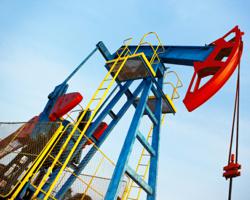 This is a very exciting time to own the hydrocarbons that are in the ground as the world continues to scramble to find a way to meet its addiction.
Richardson, Texas (PRWEB) July 22, 2012
It has been a phenomenal run for Managed Petroleum Group over the last eighteen (18) months. Oil prices have consistently averaged well above $90.00 per barrel and continue to see the proverbial light at the end of the tunnel with oil prices continuing to rise as of 9:00 am on Friday July 20, 2012. This project illustrates the strong income opportunities that are obtainable through oil and gas production even in a very volatile investing atmosphere. Over the last year we have seen stocks rise slightly and fall dramatically but that has not affected the revenue realized as a result of several successful drilling programs for this oil and gas producer. While most economists are calling for a slow recovery from the recent recession oil and gas continues to drastically outperform current market conditions. Since its completion this project has produced more than 68,000 barrels of oil and over 108,000 MCF of natural gas. With average oil price of more than $90.00 per barrel and $2.00 an MCF this project has grossed more than $6,336,000.00 and continues to produce at very attractive economic standards.
As a strategic oil and gas producer Managed Petroleum Group drills in areas of significant economic importance. While this does not alleviate 100 % of the risk typically associated with oil gas production it does decrease the risk associated with producing hydrocarbons on a larger scale. Managed Petroleum Group Inc. has built a reputation for drilling in areas beside some of the largest oil companies in the world including Exxon Mobil, Shell, BP, and even Chevron. While financially Managed Petroleum Group pales in comparison to an Exxon or Shell Oil the business structure is very similar with a heavy focus on highly commercial areas for oil and gas production.
The MPG South Texas Project has been a great addition to the overall production realized by our Canadian, German, and United States partners as well as Managed Petroleum Group Inc. As of recently the number of foreign investors has grown exponentially with most investors realizing petroleum production is a very lucrative proposition. The one thing that ALL economists agree upon is the fact that oil and natural gas prices will rise substantially over the next 12-24 months. As an oil and gas producer Managed Petroleum Group is in strong agreement with this assessment.
Managed Petroleum Group Inc. has recently established an agreement with a Canadian oil company, Delta Oil and Gas, located in Vancouver, British Columbia. Please check back in the coming future for updates regarding this exciting venture.
"Managed Petroleum Group is poised to have an amazing future. We are on the right side of the production line to realize large potential profit margins based on oil prices of well above $90.00 per barrel. This is a very exciting time to own the hydrocarbons that are in the ground as the world continues to scramble to find a way to meet its addiction. We have a track record that spans over 15 years of oil production. While we have seen great prices for what we produce we are excited about the potential that is staring our foreign and domestic partnerships right in the eyes. LET'S DRILL!!!!!!!! "
Brian S. Anderson, MBA, JD
President