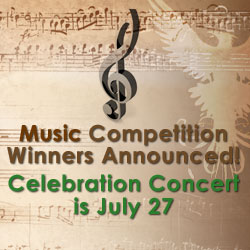 To celebrate the winners, United is hosting a Hymn Celebration Concert at 7 p.m. on Friday, July 27, at Precious Blood Catholic Church 4961 Salem Ave., Dayton, OH
Dayton, OH (PRWEB) July 22, 2012
United Theological Seminary is pleased to announce the winners of its first song and hymn-writing competition, "New Songs and Hymns for Renewal."
"We had a wonderful response for this competition," said United's President Dr. Wendy Deichmann, "and we plan to continue it annually. The new hymns and songs from this competition will help us celebrate the renewal that only God can give!"
The 2012 winners are:
Category 1 (New Text and Tune)
O God Renew Your Church, We Pray! -- Dorothy Frisch, Woodstock, CT
Category 2 (New Music for Traditional Hymn/Song Text)
Behold the Savior of Mankind -- Sarah Howell, Durham, NC
Category 3 (New Hymn Text for Traditional Hymn Tune)
Renewing, Reforming the Church in Our Day -- Jann Aldredge-Clanton, Dallas, TX
To celebrate the winners, United is hosting a Hymn Celebration Concert at 7 p.m. on Friday, July 27, at Precious Blood Catholic Church 4961 Salem Ave., Dayton, OH. For more information please visit.
United Theological Seminary is a graduate professional school of The United Methodist Church offering masters and doctoral theological degrees and continuing education with programs offered on campus and online. United's goal is to educate dynamic, Spirit-led leaders who will renew the church for the mission of Jesus Christ in the world. We are committed to teaching the Bible and the historic Christian faith, instilling a passion for personal and social holiness, and renewing the Church for its ministry and mission.