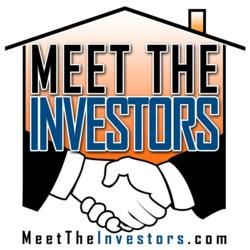 "People without any previous real estate experience can walk away with $9,000 or more per deal." - Dr. Harsimran Singh
Oyster Bay, NY (PRWEB) July 21, 2012
Would one ask a plumber to complete a roofer's job? Then why are Americans expecting politicians to effectively create jobs?
Whether Americans will vote Republican or Democrat in the Presidential Election of 2012, the plan to create steady jobs is lacking from both sides. Politicians are personally detached from the situation of unemployment. As much as they may seem to be responsible for Americans' well-being, the human factor of empathy as well as the knowledge is lacking, hence they cannot effectively complete the task. In reality, politicians do NOT create jobs, business owners do. It is time Americans look to the experts - the entrepreneurs - for advice.
Dr. Harsimran Singh, Ph.D. emphasizes, "The key to creating more jobs is in educating people on how to become successful employers. Do not expect politicians or anyone else to create jobs for you, learn how to do it yourself!" An avid believer in that any person, with persistence and determination, can become a success story, Dr. Singh is launching his new educational program,Meet The Investors Group. This program allows people that are currently unemployed or wish for supplemental income to learn how to locate a prime foreclosure property. Upon finding such, they will be connected with one of 11,000 investors already present in Dr. Singh's network.
"People without any previous real estate experience can walk away with $9,000 or more per deal." Dr. Singh states. Furthermore, foreclosed on properties needing renovation will create thousands more jobs nationwide for many fields including construction - an industry hit especially hard by the declining real estate market in the past five years. To participate in Meet The Investors Group, please contact 516-508-3565.
Dr. Harsimran Singh is an entrepreneur, real estate expert and an author of 13 books, discussing topics ranging from real estate to the stock market to spirituality. He states that he is an expert not simply because he has read and written many books, but because each piece of knowledge he shares has years of personal experience behind it. To connect with Dr. Singh, visit Facebook or LinkedIn.