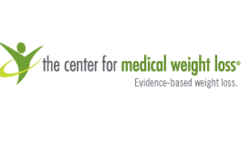 "CMWL network physicians are specially trained in behavioral counseling for obese patients, so they are in a special position to treat and monitor those patients who opt to try one of these newly-approved drugs." states Dr. Michael Kaplan
Tarrytown, New York (PRWEB) July 23, 2012
The Food and Drug Administration has approved the marketing of two new weight-loss drugs in the last 30 days. Qsymia (Phentermine/Topamx) and Belviq (Lorcaserin) are the first prescription anti-obesity medications to be cleared for use in more than a decade, highlighting growing efforts to address the rising obesity epidemic in our country. Both drugs are intended for weight loss and maintenance in obese adults with a Body Mass Index (BMI) greater than 30, or for those with a BMI of 27 or above with a weight-related condition such as high blood pressure, elevated cholesterol or Type 2 diabetes.
Dr. Michael S. Kaplan, Chief Medical Officer and founder of The Center for Medical Weight Loss (CMWL) praises the efforts of the FDA in giving doctors more tools to help the obese patient. However, he stresses to physicians the importance of combining medication with counseling to achieve the best overall patient outcome. "One of the core components of the CMWL weight loss program is behavioral counseling throughout the patient's weight loss journey, whether or not the patient is prescribed weight loss medication. CMWL network physicians are specially trained in behavioral counseling for obese patients, so they are in a special position to treat and monitor those patients who opt to try one of these newly-approved drugs."
The clinical effectiveness of the new weight loss medication over the course of a 24-week period has been published as a loss of 5% total body weight for patients on Belviq and 10% total body weight for those on Qysmia. While these results may sound promising, Kaplan is quick to point out the risks they pose to setting patients' expectations when it comes to losing weight and managing it in the long run. "This is not a magic bullet. Whenever the FDA approves a new weight loss drug, one of my concerns is that patients would turn to a pill more readily than the other proven means of weight loss. Patients should realize that these medications do not come without potential risks in other areas of their health. And they certainly should never be used as a first line of treatment."
In comparison, recent research published in The American Journal of Medicine shows that patients enrolled in a CMWL physician-led weight loss program and not taking any weight loss medication lost 11% of their total body weight in 12 weeks. "Losing on average 21 pounds in 12 weeks, or 18 to 20 pounds in 24 weeks. The results speak for themselves," says Dr. Kaplan. "The risk of side effects is real for all prescription medications especially new ones that have not yet developed a long term safety track record. Of the two, Belviq appears to be the safer option and should be easier to prescribe than Qsymia. But I and the doctors in the CMWL network will continue to monitor the studies and effectiveness of these medications in order to ensure that we deliver the most personalized and appropriate obesity treatment for each of our patients."
Warnings from the FDA about the potential side effects will play a major factor in how doctors prescribe both drugs. The safety and effectiveness of Belviq when used alongside other diet medications has not been established. Similarly, the FDA cites potential heart problems, and birth defects from taking Qsymia. Dr. Kaplan shares the FDA's concerns, particularly in light of the history of diet drugs, such as fen-phen, which were approved, then withdrawn, from the market over concerns about heart risks. "As with any medication, it is always best to consult your physician. And in the case of these specific medications, it is best to consult a physician who is an expert in obesity medicine."
The Center for Medical Weight Loss (CMWL) programs provides an approach to long-term weight loss and maintenance under the care and support of trained physicians. Each fully individualized program is customized to the patient, taking into account his or her medical history, body composition, and personal goals. This individual care is supported with on-going one-on-one counseling by the physician on important topics including nutrition, fitness, behavioral modification, motivation, and, where necessary, prescribed medications. Physicians in The Center for Medical Weight Loss network are all certified professionals specially trained in non-surgical bariatric medicine that have access to the latest techniques and medical data, including high-quality nutritional products and FDA-approved weight loss medications only available to medical doctors. The CMWL programs are clinically proven and evidence-based. For more information, visit http://www.centerformedicalweightloss.com.