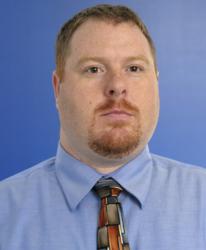 Herndon, VA (PRWEB) July 22, 2012
Chiliad Inc., the leader in iterative discovery solutions for big data analytics, today announced the appointment of Michael Young to Product Manager for Chiliad's Discovery/Alert products. In his new role, Mr. Young will bring his years of hands on experience at Chiliad customer deployments to drive requirements for the next generation of Chiliad's solutions that help customers find meaning in their data.
Michael has eight years of experience supporting Chiliad enterprise software deployments for Federal Government customers and served as the Technical Lead or Chief Architect on six different enterprise deployments.
"Through his years of experience supporting Chiliad customers and integrating Discovery/Alert into their environment, Michael brings valuable and unique insight into the Product Manager role," said Ken Rosen, Vice President of Marketing at Chiliad. "He has an intuitive understanding of the customer that enables him to not only understand their immediate needs but anticipate how the explosion in data will impact their needs in the future."
An alumnus of Chiliad, where he earlier worked as the Director of Systems Architecture, Michael most recently served as the Technical Lead for an FBI enterprise search and information sharing system based on Chiliad Discovery/Alert. Michael previously worked for systems integrators Northrop Grumman Information Systems, SAIC, and Northrop Grumman Electronic Systems in roles spanning system administration to system architecture.
"I have seen first hand how Chiliad customers have been able to use Discovery/Alert to rapidly transform mountains of structured and unstructured data into knowledge that impacts people's lives on a daily basis," said Michael Young. "It is incredibly exciting to bring that experience back to Chiliad as we drive our platform forward as an even more powerful, flexible and cost-effective solution to find actionable meaning in big data."
Michael will be based in Chiliad's Herndon, VA, office and will report directly to Ken Rosen.
About Chiliad
Chiliad is the leader in Big Data analysis across clouds, organizations, and other stovepipes. Chiliad Discovery/Alert™ enables organizations to securely reach, find, analyze and continuously monitor big data—whether structured or unstructured, classified or unclassified. Chiliad supports iterative discovery on any information, anywhere.
Thousands of analysts use Chiliad to find meaning among vast information collections to drive more effective actions. With Chiliad, analysis and discovery within the biggest of Big Data can actually save time and money. Because we can reach data in any locations, you can stop worrying about moving or transforming your data. Consolidation is expensive, time-consuming, and risky. At the same time, you can stop worry about the training and administrative support required by your analysts by using empowering them with a flexible query tool capable of delivering the most relevant results using natural, conversational queries.