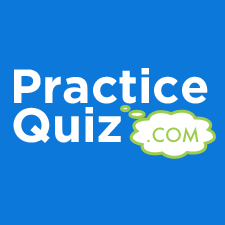 The case interview is an opportunity to shine and demonstrate your role as a mock consultant.
Boston, MA (PRWEB) July 24, 2012
Sweating over your upcoming case interview? Looking for some additional preparation with free case interview questions? PracticeQuiz.com has just what you're looking for.
The new practice question bank is expected to be a hit among PracticeQuiz.com's thousands of visitors each month. The free consulting practice exam cements PracticeQuiz.com as a leader in innovative free educational content specifically designed for professionals.
"As a veteran management consultant myself, I spent a few hours proofreading all of these case interview questions," says PracticeQuiz.com founder Ted Chan. "These are the kinds of questions that any aspiring consultant should definitely anticipate on interview day."
The consulting case interview is strategically designed by consulting firms to test a candidate's competency in several areas such as: numerical skills, verbal skills, reasoning skills, presentation skills, business skills, and communication skills. Typically, successful candidates will go through several rounds during the hiring process. PracticeQuiz.com's free consulting case interview practice question bank features nearly 200 questions designed to target every aspect of the case interview.
The consulting case interview is a very special type of job interview. Unlike other traditional job interviews, the case interview takes a tremendous amount of preparation.
"Case interviewers want to see if candidates can think like consultants," says Samantha Tanzer, a PracticeQuiz.com product development manager. "The case interview is an opportunity to shine and demonstrate your role as a mock consultant."
The free case interview question bank on PracticeQuiz.com will surely be a valuable asset to those looking for a quick and free way to prepare for any case interview, whether it's for Boston Consulting Group, Mercer, or Monitor.
About PracticeQuiz.com
PracticeQuiz.com is an online test preparation enterprise based in Boston. The website's social mission is to increase access to education by providing high-quality test preparation content for free. Follow PracticeQuiz.com on Twitter (@PracticeQuiz) for the latest news on exam updates and upcoming releases!